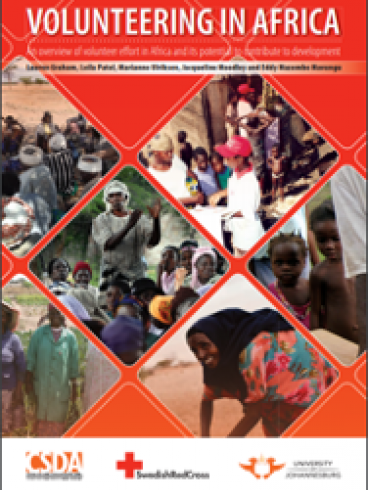 Report
Volunteering in Africa: An Overview of Volunteer Effort in Africa and its Potential to Contribute to Development
Download
Fast read
This publication provides a snapshot of the state of volunteering in Africa based on a larger literature review including published and unpublished resources.

It describes the situation of volunteering in Africa and explores ongoing trends that may shape the future of volunteering on the continent, alongside the challenges and opportunities for fostering volunteering as a tool to involve citizens in development.
Summary
It notes that Africa enjoys a strong culture of volunteering and provides a wide range of volunteering opportunities. While the roots of volunteerism may be traced back to traditional African life and strong normative and moral values, it has evolved to become a fusion of traditions and cultural and religious beliefs, encompassing notions of civic service and constituting an expression of global citizenship. Volunteerism can take different forms, from community-based volunteering that serves people in similar circumstances to international volunteering that includes the African diaspora and African countries, as well as professionals who engage skilled, employed and retired volunteers. The collaborative and participatory approach to sustainable development provides a solid foundation for thinking about and visualizing the contribution volunteerism makes to development in Africa.
The report includes recommendations for governments, volunteer-involving organizations and other partners to help them take into account the continent's socioeconomic, political and demographic dynamics and how volunteerism is evolving. It also recommends that those involved consider institutional, human and financial resources when designing volunteering policies and strategies.