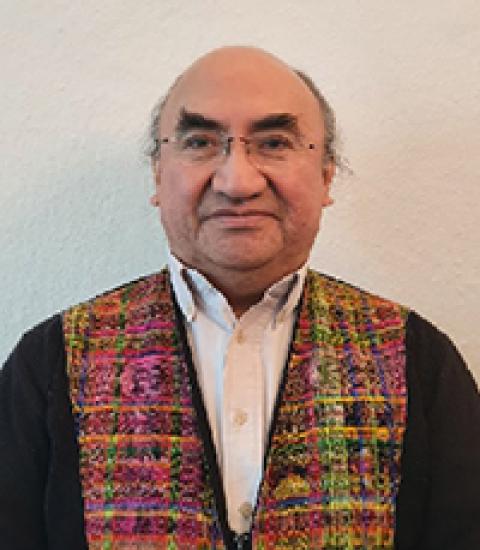 Guest Post
Special contribution: What can volunteer coalitions contribute to the struggle for indigenous rights?
Date of submission
07.05.2021
Submitted by
Katrina Borromeo
About
In his commentary for the Global Synthesis Report: Plan of Action to Integrate Volunteering into the 2030 Agenda, José Francisco Calí Tzay, United Nations Special Rapporteur on the rights of indigenous peoples, discusses how volunteering is a major – and often the only – way in which indigenous concerns are voiced, and how volunteering coalitions can contribute to promoting the rights of indigenous  groups. 

Read the full entry below: 
While there are an estimated 370 million indigenous people around the world, most remain largely excluded from mainstream decision-making processes. As a result, despite making up 5 per cent of the world's population, 15 per cent of indigenous people suffer from extreme poverty.
Structural racism, discrimination and marginalization continue to deny indigenous peoples the right to genuine self-determined and sustainable development, as opposed to the "development" imposed by others. This not only goes against their human rights, creating conditions for potential conflicts, but also prevents development efforts from sustainably building on their valuable skills, knowledge and creativity. To counter this marginalization, which cuts across geographical locations and cultural traditions, volunteering is a vital channel for indigenous peoples to self-organize and empower themselves around their own priorities.
Volunteering nurtures collective and context-specific strategies to address problems. This is especially important for marginalized peoples and groups that lack access to political power and resources. Volunteer-led networks and popular assemblies formed by indigenous communities in Tehuantepec in Mexico share information and coordinate actions to revitalize traditional forms of self-governance in the face of attacks on indigenous defenders of human rights.
Similarly, in Guatemala, volunteer-led campaigns in indigenous communities have fought for the right to consultation in the face of development projects involving natural resources. Finally, indigenous volunteers across the world have led the response to protect indigenous communities from the severe risk they face from the COVID-19 pandemic.
However, indigenous volunteers and volunteer coalitions are subject to the same drawbacks as other volunteering contexts. Volunteering is by no means a silver bullet. Volunteer coalitions can be co-opted by outsiders, with the risk of diluting or subsuming indigenous peoples' causes to broader more widely supported concerns or greater numbers.

UN Volunteer Lilian Gonzales Beyuma (right) is among 15 indigenous UN Volunteers serving with the Global Environment Facility forestry project in support of UNV advocacy and outreach activities, in communities in the Department of La Paz, Bolivia.
There is also the universal hazard that if it is not well-supported volunteering can exclude, exploit or disempower the most vulnerable groups. Power dynamics within and among communities may mean that those who are already marginalized do not benefit from volunteering or might be even further exploited.
When jobs are scarce, volunteering does not "put food on the table" and it is important to acknowledge the limitations of voluntary action when adequate livelihoods are compromised. When indigenous peoples join forces to go beyond individual or group action, they can broaden coalitions among marginalized peoples to influence decision-making processes. These coalitions, supported through volunteerism, have advanced the causes of indigenous peoples, improved information sharing and pooled resources more effectively.
They will continue to push indigenous movements forward in this Decade of Action, until the rights of indigenous peoples to make their own decisions for their communities and to participate in all decisions that affect them are fully respected.
Voluntary self-organization is a major – and often the only – way in which indigenous concerns are voiced.
Reimagining volunteering for the Decade of Action requires considering how best to support indigenous volunteers in spaces from which they have been excluded for too long, while avoiding their volunteering efforts being co-opted or exploited. That support must then be integrated into broader policies, strategies and partnerships to ensure that indigenous voices are heard and acted upon before it is too late.
More information
About the author 
Mr. Calí Tzay is Maya Kaqchikel from Guatemala, with experience in defending the rights of Indigenous Peoples, both in Guatemala and at the level of the United Nations and the OAS.
He was founder and member of a different indigenous organizations in Guatemala and as well Ambassador of Guatemala to the Federal Republic of Germany and was President of the Committee for the Elimination of all forms of Racial Discrimination, a treaty body from which he was elected for four consecutive periods of 4 years each. 
He was Director of Human Rights at the Ministry of Foreign Affairs of Guatemala; he was member of the Presidential Commission against Discrimination and Racism against Indigenous Peoples in Guatemala (CODISRA) and President of the National Reparation Program for Victims of the Internal Armed Conflict.