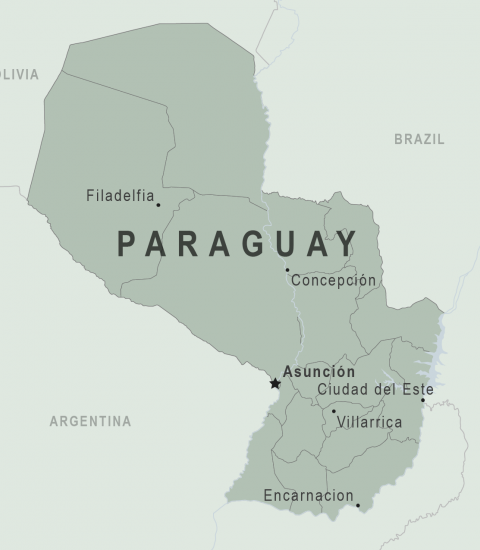 Practices & Experiences
AROVIA volunteers
Lead organization
National Secretariat of Technical Planning
Partnerships
National government
Region
Latin America and the Caribbean
SDGs
Overview
AROVIA ("I believe" in the local indigenous language Guarani) is Paraguay's first national volunteer scheme, established in 2015 by The National Secretariat of Technical Planning to implement a volunteer-led approach to helping communities in danger of being left behind. AROVIA volunteers are young professionals who are given one-year assignments in provincial areas of Paraguay, in line with the priorities of the National Strategy for Reducing Poverty and Inequality. All volunteers receive training about participatory methodologies and use them to establish an infrastructure of consultation platforms, alliances and channels that increase the participation of community groups and volunteers in local development planning and implementation. AROVIA volunteers also implement local development projects themselves, with an emphasis on mobilizing local volunteers, local knowledge, and local multi-sectoral collaboration. To date, 71 Volunteers have completed the AROVIA program, implementing 124 local projects in 27 districts of Paraguay that have ranged from conditional cash transfers to reforestation programs. Following successful evaluations, The National Secretariat of Technical Planning is looking to implement the AROVIA methodology in other public institutions, including the Ministry of Public Health and Social Wellbeing, the Ministry of Education and Sciences, and the Ministry of Social Development
SDG contribution highlights
Paraguay has a 'demographic dividend' - a large population of youth with a declining older adult population – but with a lack of opportunities for young people. At the same time, governance in Paraguay remains quite centralized with uneven areas of development outside of the capital city. The AROVIA programme contributes to the dual aims of The National Development Plan of Paraguay (PND2030) to strengthen youth leadership and participation in development and promote decentralized "participatory local development" with strong local government and civil society. AROVIA has created a methodology that places volunteers at the center of multi-sectoral interventions that aim to dynamize local development through participatory means. AROVIA volunteers not only pilot new methods to achieve local development goals, they also aim to transform local governance to become more participatory and better informed by the needs and priorities of the communities it serves.
Lessons learned and success factors
South-South knowledge-exchange and partnerships have been important to the success of the programme. The AROVIA methodology has been influenced by the "Servicio País" volunteering programme from Chile, while partnerships with Peru's Ministry of Social Inclusion and Development and Colombia's Department of Social Prosperity have enabled AROVIA to share and learn from similar projects in other contexts.
All AROVIA volunteer activities take place within the scope of the strategic planning of local districts and AROVIA meets with local government actors prior to the deployment of volunteers to develop plans and agreements for the volunteer assignment before they arrive in the territory.