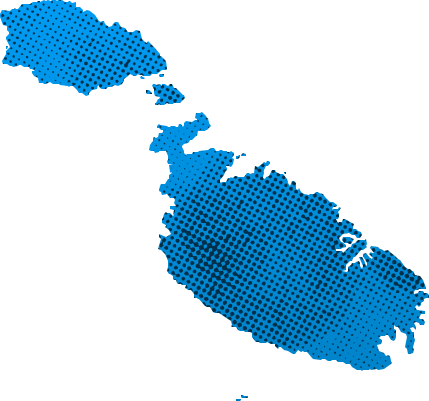 Human Development Index Ranking (UNDP, 2019)
28
Population ( UNFPA, 2019)
0.4 million
Total number of volunteers (ILO, 2015)
No data
Direct volunteering (ILO, 2015)
3
Organization-based (ILO, 2015)
32
Volunteer statistics (ILO)*
Source: ILOSTATS. The data is collected by ILO from national statistical offices. As national statistics on volunteer work are produced using a variety of approaches and tools, direct and cross-country comparisons are not recommended. For more information, visit https://ilostat.ilo.org/topics/volunteer-work/
2015
Total volunteering by type
Total volunteering by age group
Total volunteering by gender
Direct volunteering by gender
Organization-based volunteering by gender
Measurement work
Data source
2007

2008

2009

2010

2011

2012

2013

2014

2015

2016

2017

2018

2019

2020
Laws, Policies, Schemes on Volunteering
Does the country have a piece of legislation on volunteering?
Yes
Voluntary Organisations Act
Does the country have a national policy, scheme, plan or strategy specific to volunteering?
Yes
| Name of specific policy, strategy or plan on volunteering at the national level. | Year created | Source link | What are the relevant SDG areas/crosscutting themes of the policy, plan scheme or strategy? |
| --- | --- | --- | --- |
| Youth Voluntary Work Scheme | 2015 | View source | |
Does the country have a sectoral and cross-sectoral policy, scheme, plan or strategy that mentions volunteering?
No data
VNR Reporting
Voluntary National Review on the Implementation of the 2030 Agenda
View source
Reporting positive contribution of volunteering to the SDGs
Paragraph 1, page 95
On 23rd November 2017, the Commission on Domestic Violence, in collaboration with a number of public and voluntary organisations, launched 'Love doesn't Hurt', a nation-wide campaign set to span 16 days, during which various events took place. The campaign formed part of a wider international movement, and was designed to raise awareness on domestic violence and violence towards women. It culminated with a solidarity march.
Paragraph 2, page 95
Making Malta Green and Clean' is a public-private campaign launched in 2018. The campaign has the aim of encouraging people to take pride in their street, town or village by keeping it clean and tidy, thus helping to boost Malta's tourism product. The multi-media campaign is promoted on both radio and online, and educates residents to do their part to make Malta cleaner, safer, and greener, to the benefits of residents and tourists alike. As part of the campaign, on 24th March 2018, a clean-up in Malta's sandy beach of Għajn Tuffieħa took place, in collaboration with a local NGO. The clean-up was hailed a success as more than 170 enthusiastic volunteers collected over a tonne of waste from the beach.
Paragraph 3, page 100
In 2015, through the Small Initiatives Support Scheme (SIS) funding, SKOP organised a public campaign. The campaign produced eight informational banners with the aim of raising awareness on social justice issues among the general public, through the promotion of messages tackling water, gender, food security, climate change, migration, health, young people, and fair trade issues. The aim of the campaign was to provide a civil society perspective on how volunteering within the social justice field helps to develop or improve competences for personal, social and professional development, while contributing to global issues