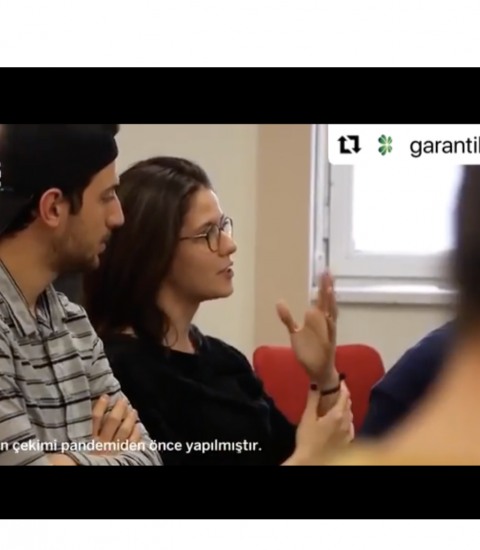 Practices & Experiences
Those Who Love Music
Type
Project or programme
Lead organization
SosyalBen Foundation
Partnerships
Private sector organization
Region
Europe and Central Asia
SDGs
Overview
Different projects are held to explore the talents of SosyalBen children. To facilitate this, to lead our children to gain the essential skills, we work with cooperative firms on demonstrated projects. With the cooperation of the SosyalBen Foundation and Garanti BBVA, we constituted the 'Those Who Love Music' project as a work of CSR. Within the announcement of volunteers advert constituted by Garanti BBVA(Turkish Bank), we ensured that applying volunteers are university students between the ages of 18-25, who have an interest and talent in music and practice volunteering. The volunteers selected first attended fundamental volunteering training and then met 62 SosyalBen children on field. By the sponsoring of Garanti BBVA, concert tickets were presented to the volunteers.

The SosyalBen foundation's music workshop was held at a disadvantaged school in Istanbul. Children who are interested in music were introduced to basic music knowledge such as rhythm, sound, note, music genres, and musicians. Additionally, children made musical instruments with given materials. Learned various songs, where their awareness of being a group and their phonetic knowledge developed.
SDG contribution highlights
Providing qualified and quantitative training is of great importance. Adequate musical education and knowledge are significant for child development.
Lessons learned and success factors
The project carried out has enabled children to discover their interest in music. Helped their emotional, cognitive, and linguistic development. They learned to express what they hear and think freely by using rhythm and songs as tools. 
Children got acquainted with music culture.
Throughout the workshops fundamental knowledge of music in terms of rhythm, sound, and musical notes were studied.Musical genres were introduced, information about musicians  and historical progress was examined.