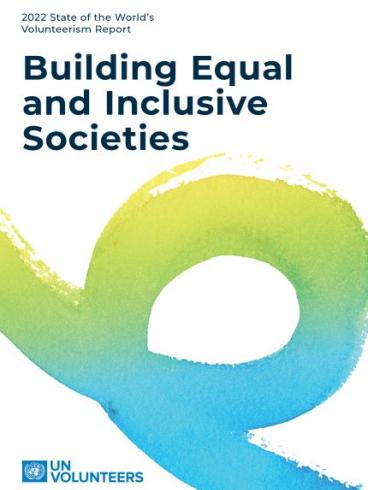 Report
2022 State of the World's Volunteerism Report: Building Equal and Inclusive Societies
State of the World's Volunteerism
Download
Fast read
The 2022 State of the World's Volunteerism Report (SWVR), titled Building Equal and Inclusive Societies, shows that the ways in which volunteers and state authorities interact, collaborate and partner are vital for the achievement of the 2030 Agenda for Sustainable Development and the Sustainable Development Goals.
Synthesis
The new SWVR research demonstrates that volunteers do not simply support governments and other stakeholders to deliver development through, for example, service delivery. They are also increasingly acting as agents of change, advocating and prioritizing the development issues that are important to their communities.
Volunteers help broker relationships, and serve as mediators between communities and state authorities, in essence acting as bridge-builders. Volunteers are also helping transform unequal power relationships between ordinary citizens and state authorities, and in doing so helping ensure that development processes are more people-centred and responsive to local needs.