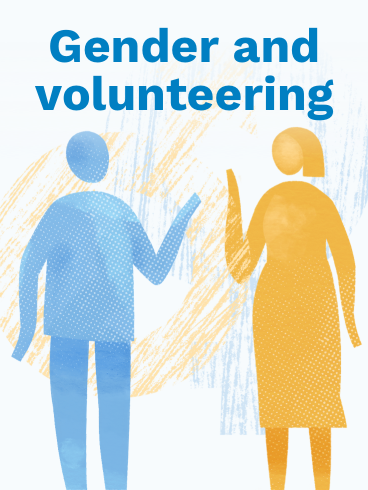 Guidance material
Promoting gender equality through volunteering in national or subnational policies and frameworks
Download
Fast read 
This toolkit is designed for policymakers and development practitioners to consider how volunteering can support efforts towards gender equality and women's empowerment. It provides guidance on how gender concerns can be integrated into national and subnational volunteering frameworks, strategies and plans. 
Summary
The toolkit is divided into several sections. The first section provides a snapshot of why volunteering and gender equality must be linked in national strategies and policies relevant to volunteer work. The next sections present a situation analysis and a step-by-step guide for policymakers and their partners to think about how to ensure that women's rights and gender equality are embedded in the three policy areas of:
national

or subnational

volunteering policies

gender

equality strategies, frameworks and plans

sectoral

policies that engage volunteers in planning and

implementing

policy goals

.

Building on scalable and replicable examples from countries, the final section of the toolkit provides ideas of what policymakers and their partners can do to promote gender equality through volunteerism.