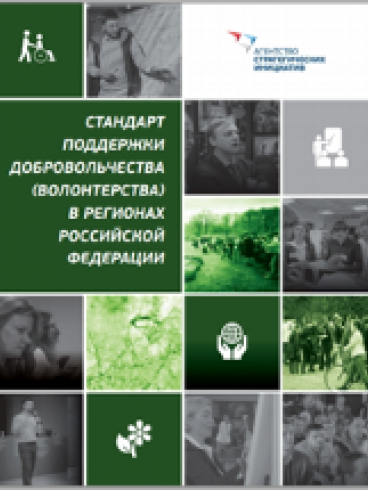 Guidance material
Standard of Volunteering Support in Regions
Enabling Environment for Volunteering
Download
Fast read
This guidance note provides a step-by-step guide and standard for supporting volunteering in the Russian Federation.

The standard was developed based on a national survey conducted in 85 regions of the Russian Federation to identify best practices of State support for volunteerism. It also involved a national consultation with around 200 experts who made over 300 proposals for approaches to State support for volunteerism.
Summary
The standard outlines nine simple steps. The first is the adoption of regulations clarifying the interaction between regional State authorities and socially-oriented civil society and volunteer-involving organizations. The second involves the appointment of a person in charge of developing volunteering. The third proposes the creation of a council on volunteering and the opening of volunteering centres. The fourth and fifth steps are focused on supporting volunteer activities, such as awarding grants and providing resources for volunteer-involving organizations and information to support promoting volunteerism. The sixth step focuses on building the capacity of volunteers and officials and providing training. The seventh highlights the need to develop incentives for volunteers. The final steps cover the implementation, monitoring and evaluation of the standard.
The standard has been developed for policymakers and volunteer-involving organizations. It was successfully adopted in 2017 and is now being implemented in 70 regions of the Russian Federation.