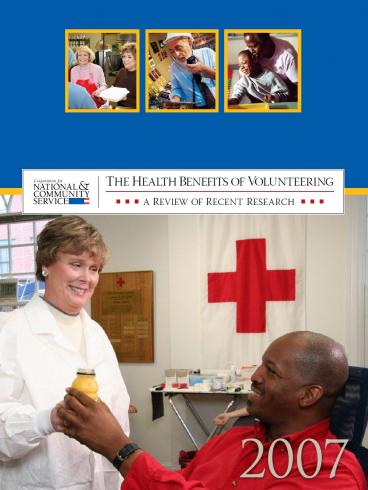 Report
The Health Benefits of Volunteering
Download
Fast read
This report presents research findings on the relationship between health and volunteering, based on research undertaken among older volunteers in the United States. 
Summary
Over the past two decades, a growing body of research indicates that volunteering provides not just social benefits, but individual health benefits as well. This research has established a strong relationship between volunteering and health: those who volunteer have lower mortality rates, greater functional ability, and lower rates of depression later in life than those who do not volunteer. 
The report suggests that efforts should be made to promote volunteering among older individuals as they not only benefit their communities through volunteering, but also derive health benefits from their engagement.