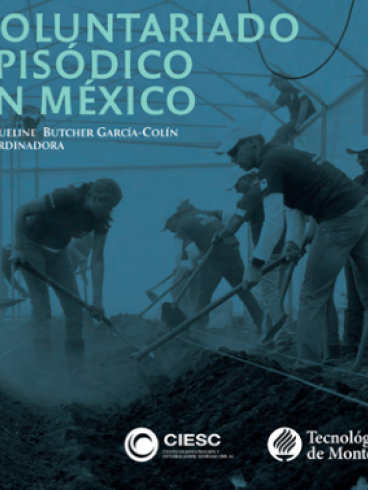 Technical paper
Episodic Volunteering in Mexico
Download
Fast read
This study examines episodic volunteering in Mexico.

The research methodology uses quantitative and qualitative methods for data collection. A survey was conducted in Mexico based on an international survey of episodic volunteering and the database of the national "Voluntarios Modelo" programme for its distribution.
Summary
The study found that episodic or sporadic volunteering is rising in Mexico. The findings also suggest that "episodic volunteers" engage in a range of activities that aim to contribute to the well-being of the community. Most of these activities relate to sports and environmental events (61 per cent), support for social and religious movements (23 per cent) and other civic activities. The study also found that episodic volunteers self-organize and choose their activities based on their capacities and the perceived impact on their communities. Half of the respondents stated they volunteer to inspire others while the other half participate out of a sense of civic duty and to further their personal growth. In general, 90 per cent of episodic volunteers are satisfied with their volunteer experience.
The study provides policymakers with new insights on episodic volunteering, which is becoming more popular in Mexico. It also provides recommendations to volunteer-involving organizations on how to better engage with episodic volunteers.