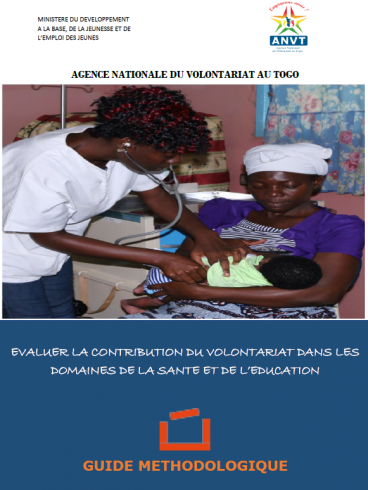 Guidance material
EVALUER LA CONTRIBUTION DU VOLONTARIAT DANS LES DOMAINES DE LA SANTE ET DE L'EDUCATION - GUIDE METHODOLOGIQUE
Measurement of Volunteer Work
Download
Overall, the best way to conduct an impact evaluation depends in part on its purpose and its intended primary users. This guide is intended for any volunteer organization that wants to evaluate the change its volunteers are making in a targeted development sector. The methodology presented here can be used in other sectors.
Specifically, this guide will be useful if:
(i) You want to justify the relevance for the state and technical and financial partners to support volunteerism,
(ii) You want to learn from your experience of deploying volunteers and adapt this successful intervention to another situation,
(iii) You want to be accountable to your partners for the effectiveness of volunteerism (i.e., be accountable and show how the financial resources invested actually contribute to the objectives),
(iv) You plan to inform host organizations, beneficiaries and communities about how volunteering benefits the community, and in what ways.