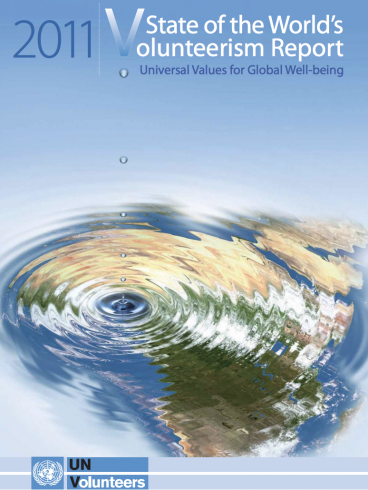 Report
State of the World's Volunteerism Report 2011: Universal Values for Global Well-being
State of the World's Volunteerism
Download
Fast read
The 2011 report suggests how volunteerism can be developed and provides an alternative vision of a better society. 
Summary
The report promotes a better understanding of volunteerism, demonstrating its universality, scope and reach. It examines volunteer contributions in fields like sustainable livelihoods, social inclusion, social cohesion and disaster risk reduction. 
The report shows that volunteers make significant contributions to economic and social development in most societies around the world. It also focuses on the contribution of the voluntary action of millions of people to meeting the Millennium Development Goals.