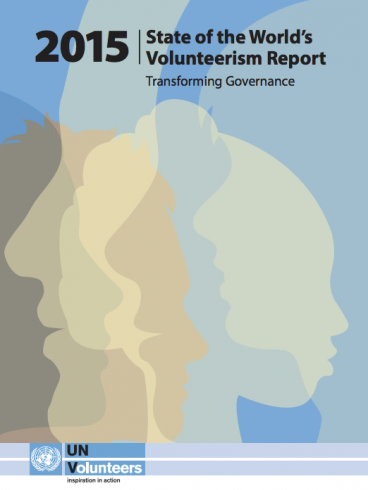 Report
State of the World's Volunteerism Report 2015: Transforming governance
State of the World's Volunteerism
Download
Fast read
The 2015 report was the first global review of the power of volunteer voices to help improve how people are governed. 
Synthesis
Drawing on evidence from countries as diverse as Bangladesh, Brazil, Kenya and Lebanon, it shows how ordinary people are volunteering their time, energy and skills to improve governance and engagement at local, national and global levels. 
The report highlights that better governance at every level is essential to meet the new targets for the Sustainable Development Goals.  
It advocates volunteerism as an additional resource and vehicle for harnessing skills, knowledge and expertise. It shows how volunteerism can enable voice and participation, accountability and responsiveness, which are fundamental to good governance, and can complement other development solutions and resources.