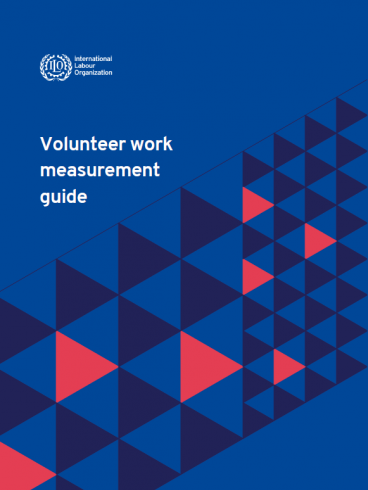 Guidance material
Volunteer Work Measurement Guide: Guidance on implementing the ILO-recommended add-on module on volunteer work in national labour force surveys
Measurement of Volunteer Work
Download
ILO Volunteer Work Measurement Guide
Fast read
This document provides guidance on capturing and measuring participation in volunteer work across different contexts.
It builds on the labour force survey module on volunteer work in the 2011 Manual on the Measurement of Volunteer Work.
It was developed through a combination of qualitative and quantitative tests conducted in partnership with the National Statistics Offices (NSOs) of Senegal and Ukraine. 
Summary
This guide recommends NSOs to incorporate the new add-on module in labour force surveys or other types of surveys. For example, it makes recommendations on target population, sampling considerations, respondent types, placement in questionnaires, data collection periods, and staff training. The document also provides guidance on deriving volunteer work variables from the collected data, such as volunteer work activities, type of volunteer work, and classification of volunteers, tasks, and organizations. . 

This guide makes available key insights and experiences in developing the add-on module. It is designed to provide NSOs and survey designers with the latest ILO tools and recommendations to produce statistics on volunteer work in line with current international standards.