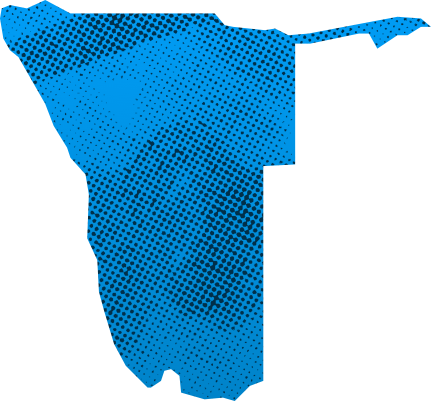 Human Development Index Ranking (UNDP, 2022)
134
Population (UNFPA, 2022)
2.6 milion
Volunteer statistics (ILO)*
Source: ILOSTATS. The data is collected by ILO from national statistical offices. As national statistics on volunteer work are produced using a variety of approaches and tools, direct and cross-country comparisons are not recommended. For more information, visit https://ilostat.ilo.org/topics/volunteer-work/
No data
Laws, Policies, Schemes on Volunteering
Does the country have a piece of legislation on volunteering?
No data
Does the country have a national policy, scheme, plan or strategy specific to volunteering?
No data
Does the country have a sectoral and cross-sectoral policy, scheme, plan or strategy that mentions volunteering?
No data
VNR Reporting
NAMIBIA'S SECOND VOLUNTARY NATIONAL REVIEW REPORT ON THE IMPLEMENTATION OF THE SUSTAINABLE DEVELOPMENT GOALS TOWARDS AGENDA 2030
View source
Reporting positive contribution of volunteering to the SDGs
Paragraph 1, page 42
Contribution of Volunteerism Towards Addressing Inequality: Namibia has continued to deploy volunteers to support the implementation of SDG3, SDG4 and SDG 10, including at the community level. The work of volunteer groups and volunteers at the national and sub-national levels has contributed towards generating solutions and accelerating action to address systemic gaps in SDG implementation. It also presents a transformative strategy for the Decade of Action and sustains the principles for inclusion, equality, and the Leave No One Behind (LNOB) agenda. Following the outbreak of the COVID-19 pandemic, volunteers were involved in sensitization efforts as part of the National Response Mechanism and preventive measures of the COVID-19 pandemic. Volunteers played a pivotal role in critical areas of service delivery, disseminating information and awareness, and developing localised solutions. Inevitability, these efforts were critical for the overall sustainable and resilient recovery from the COVID-19 pandemic. In Namibia, volunteering resonates with cognate concepts such as citizen engagement, community participation, advocacy, and mutual aid and charity. The country has demonstrated commitment to developing systems, mechanisms, and partnerships with CSOs, development partners, and the UN to support and sustain volunteering as an effective partnership to accelerate and achieve the SDGs and other development objectives.
No mention