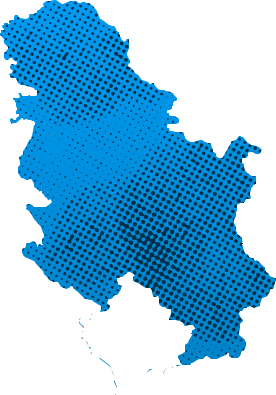 Human Development Index Ranking (UNDP, 2022)
62
Population (UNFPA, 2023)
7.1 milion
Total number of volunteers (ILO, 2015)
313
Direct volunteering (ILO, 2015)
747
Organization-based (ILO, 2015)
313
Volunteer statistics (ILO)*
Source: ILOSTATS. The data is collected by ILO from national statistical offices. As national statistics on volunteer work are produced using a variety of approaches and tools, direct and cross-country comparisons are not recommended. For more information, visit https://ilostat.ilo.org/topics/volunteer-work/
2015
Total volunteering by type
Total volunteering by age group
Total volunteering by gender
Direct volunteering by gender
Organization-based volunteering by gender
Measurement work
Data source
2007

2008

2009

2010

2011

2012

2013

2014

2015

2016

2017

2018

2019

2020

2021

2022

2023
Laws, Policies, Schemes on Volunteering
Does the country have a piece of legislation on volunteering?
Does the country have a national policy, scheme, plan or strategy specific to volunteering?
No data
Does the country have a sectoral and cross-sectoral policy, scheme, plan or strategy that mentions volunteering?
No
UNSDCF Reporting
United Nations Sustainable Development Cooperation Framework Serbia 2021-2025
View source
Volunteering integrated into the narrative text of the UNSDCF
Paragraph 1, page 35
Develop informal education programmes supporting youth, adults, teachers and older people in life skills development, volunteering, peer support, healthy ageing, digital literacy. intergenerational cooperation, and interculturalism.
Paragraph 2, page 36
The COVID-19 crisis exposed these inequalities, but it also encouraged strong volunteering activity and solidarity between and within communities, and new trading opportunities. Creating opportunities for young generations to strive in a rural setting is critical for Serbia's future, including by upscaling the existing agricultural economy towards sustainable farming.
Paragraph 3, page 50
In Serbia, the United Nations' support encompasses the whole country. It reaches out to underdeveloped regions and local levels through extensive connections with local communities and municipalities, civil society organizations, the private sector, women's groups, youth, volunteer groups, etc.
No mention