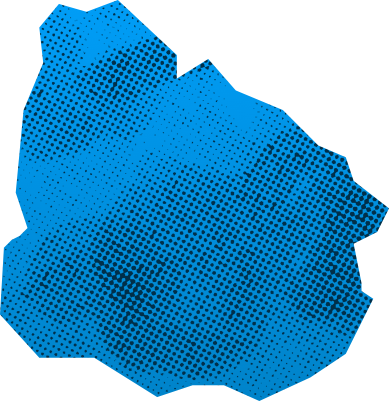 Human Development Index Ranking (UNDP, 2020)
55
Population ( UNFPA, 2021)
3.5 milion
Volunteer statistics (ILO)*
Source: ILOSTATS. The data is collected by ILO from national statistical offices. As national statistics on volunteer work are produced using a variety of approaches and tools, direct and cross-country comparisons are not recommended. For more information, visit https://ilostat.ilo.org/topics/volunteer-work/
No data
Measurement work
Data source
2007

2008

2009

2010

2011

2012

2013

2014

2015

2016

2017

2018

2019

2020

2021

2022
Laws, Policies, Schemes on Volunteering
Does the country have a piece of legislation on volunteering?
Yes
Ley No. 17.885 Voluntariado Social / Law. No. 17.885 on Social Volunteering
Does the country have a national policy, scheme, plan or strategy specific to volunteering?
Yes
| Name of specific policy, strategy or plan on volunteering at the national level. | Year created | Source link | What are the relevant SDG areas/crosscutting themes of the policy, plan scheme or strategy? |
| --- | --- | --- | --- |
| Programa de Voluntariado y prácticas solidarias / Volunteering programme | No data | View source | |
Does the country have a sectoral and cross-sectoral policy, scheme, plan or strategy that mentions volunteering?
No
VNR Reporting
INFORME NACIONAL VOLUNTARIO URUGUAY 2021
View source
Reporting positive contribution of volunteering to the SDGs
Paragraph 1, page 48
Our guiding principle is subsidiarity, which implies that public intervention is more responsive and efficient when performed by the actors closest to the stakeholders. This implies a strong commitment to decentralization, delegation, partnership between public actors (e.g. between municipalities) and cooperation with voluntary organizations.
Paragraph 2, page 498
Supplementary indicator 16.7.2: Percentage of participation of young people (12–29 years of age) in different activities, for 2018 [...] Charitable or voluntary organizations: Men 31.04. Women 33.40.