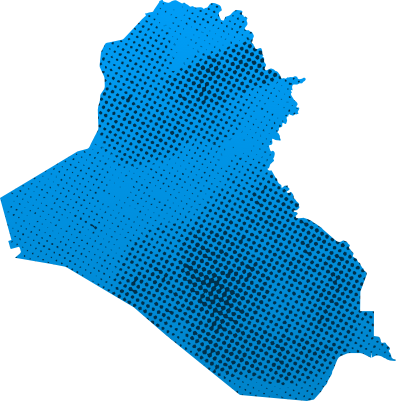 Human Development Index Ranking (UNDP, 2020)
123
Population ( UNFPA, 2021)
41.2 milion
Volunteer statistics (ILO)*
Source: ILOSTATS. The data is collected by ILO from national statistical offices. As national statistics on volunteer work are produced using a variety of approaches and tools, direct and cross-country comparisons are not recommended. For more information, visit https://ilostat.ilo.org/topics/volunteer-work/
No data
Measurement work
Data source
2007

2008

2009

2010

2011

2012

2013

2014

2015

2016

2017

2018

2019

2020

2021
Laws, Policies, Schemes on Volunteering
Does the country have a piece of legislation on volunteering?
No data
Does the country have a national policy, scheme, plan or strategy specific to volunteering?
No data
Does the country have a sectoral and cross-sectoral policy, scheme, plan or strategy that mentions volunteering?
Yes
| Name of specific policy, strategy or plan on volunteering at the national level. | Year created | Source link | What are the relevant SDG areas/crosscutting themes of the policy, plan scheme or strategy? |
| --- | --- | --- | --- |
| National Development Plan (2018-2022) | 2018 | No data | |
VNR Reporting
First National Voluntary Review on Sustainable Development Goals 2019
View source
Reporting positive contribution of volunteering to the SDGs
Paragraph 1, page 76
In 2016, the Ministry of Higher Education and Scientific Research launched a voluntary project to plant one million trees throughout Iraq for a period of five years. The project was launched on the basis of the establishment of agricultural colleges in public universities, but soon most of the faculties of 22 universities and 6 institutes of agriculture Governorates 25 municipalities and the Secretariat of Baghdad, as well as coordination with the General Secretariat of the threshold Husseiniya.
The project seeks a number of objectives, including: a) to spread the culture of afforestation and awareness of the importance of the tree and its outputs to preserve the environment and face climate change; b) provide training opportunities on productive projects to implement the principle of the green economy; and c) promoting a culture of volunteerism.
Paragraph 2, page 81
Iraq tries to integrate volunteerism into development planning processes, considers it as the implementation of SDGs, and tries to develop an electronic platform for communication between volunteer organizations and actors.
As a means of implementation includes promoting a culture of tolerance and citizenship, motivating productive work, social solidarity, volunteering, and developing productive and life skills and knowledge, especially among young people.
Paragraph 3, page 82
Tripartite Partnership
Volunteerism should be integrated into development planning processes, particularly with regard to the implementation of sustainable development goals, and the importance of an electronic platform for communication between volunteer organizations and actors.
The Second National Voluntary Review Report on the Achievement of the Sustainable Development Goals
View source
Reporting positive contribution of volunteering to the SDGs
Paragraph 1, page 52
More than 3.3 million people have benefited from the response of Iraqi civil society and local volunteer groups during the pandemic, including through the distribution of food baskets. Volunteer groups, mainly youth led, used innovative means to conduct humanitarian aid activities, supported coexistence and community awareness-raising, and managed to reach vulnerable populations in need.
Paragraph 2, page 59
Pages 59-60:
Iraq's national health policy (2014-2023) is committed to investing in community participation and volunteer support for emergency preparedness with an emphasis on building human capacity and sustainable integrated systems. During the health crisis, the volunteers of the Iraqi Red Crescent contributed to awareness-raising in communities and schools on mitigating the risks of COVID-19, and maintaining good health and protecting others. A team of local volunteers reached more than 400 families inside the Saad Camp for IDPs in Diyala Province to provide personal protective equipment such as gloves and sanitizers. The Iraqi Ministry of Health, in cooperation with the World Health Organization (WHO), launched the awareness-raising campaign "Your Health Is Important" in the heavily populated, high-risk areas of Dhi Qar, Maysan, Basra, Wasit, and Sulaymaniyah. Around 650 community volunteers, including the community police working under the supervision of WHO's implementing partners, the United Iraqi Medical Society and Ministry of Youth and Sports, supported the campaign. The teams distributed more than 360,000 information, education, and communication materials, and personal protective equipment to approximately 5 million people in the five provinces. The Ministry of Health of the Kurdistan Region of Iraq mobilized more than 400 local community volunteers to reach a population of over 800,000 people and conducted several community awareness-raising campaigns on the importance of wearing a mask, maintaining physical distancing, and practicing good hand hygiene Volunteers were trained and mobilized to deliver a package of supplies containing masks and educational materials such as flyers, banners, posters, and other visual items. To strengthen the health sector, the Ministry of Health and the Joint Coordination and Monitoring Center mobilized medical volunteers (more than 60% of them are women) among medical school graduates from the region.