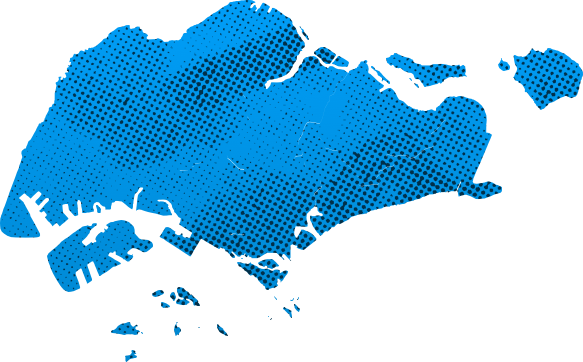 Human Development Index Ranking (UNDP, 2022)
10
Population (UNFPA, 2022)
5.9 milion
Total number of volunteers (ILO, 2018)
987
Direct volunteering (ILO, 2018)
No data
Organization-based (ILO, 2018)
No data
Volunteer statistics (ILO)*
Source: ILOSTATS. The data is collected by ILO from national statistical offices. As national statistics on volunteer work are produced using a variety of approaches and tools, direct and cross-country comparisons are not recommended. For more information, visit https://ilostat.ilo.org/topics/volunteer-work/
Total volunteering by type
Total volunteering by age group
Total volunteering by gender
Direct volunteering by gender
Organization-based volunteering by gender
Measurement work
Data source
2007

2008

2009

2010

2011

2012

2013

2014

2015

2016

2017

2018

2019

2020

2021

2022

2023
Laws, Policies, Schemes on Volunteering
Does the country have a piece of legislation on volunteering?
Yes
National Council of Social Service Act
Does the country have a national policy, scheme, plan or strategy specific to volunteering?
No data
Does the country have a sectoral and cross-sectoral policy, scheme, plan or strategy that mentions volunteering?
Yes
| Name of specific policy, strategy or plan on volunteering at the national level. | Year created | Source link | What are the relevant SDG areas/crosscutting themes of the policy, plan scheme or strategy? |
| --- | --- | --- | --- |
| Singapore Armed Forces Act: Singapore Armed Forces (Volunteers) Regulations | 1991 | View source | |
VNR Reporting
Towards a sustainable and resilient Singapore: Singapore's Voluntary National Review Report to the 2018 UN HighLevel Political Forum on Sustainable Development
View source
Reporting positive contribution of volunteering to the SDGs
Reporting on volunteering connected to matters of gender equality, women's empowerment or similar
Paragraph 1, page 5
We will continue to engage and partner these community groups to enhance support for vulnerable groups and ensure that no one is left behind. Through the "SG Cares" movement, we will mobilise volunteers and bring partners with different resources to work with us to care for those in need.
Paragraph 2, page 8
There are also various Voluntary Welfare Organisations (VWOs) which deliver meals to low-income families.
Paragraph 3, page 12
To maximise the learning potential of children with moderate-to-severe SEN, specialised curricula have been introduced in the 20 Government-funded Special Education (SPED) schools, which are run by Voluntary Welfare Organisations (VWOs) in close consultation with MOE.
Paragraph 4, page 16
The Women's Register was established by the Singapore Council of Women's Organisations (SCWO), to assist women who would like to volunteer their services to the community, make new connections in social and professional arenas, and obtain support and guidance from women leaders. [...] For instance, as of 2016, women make up 45% of the volunteers in grassroots organisations under the People's Association, which is a network of 1,800 grassroots organisations.
Paragraph 5, page 54
Thus, community outreach and stewardship programmes are vital in encouraging nature conservation efforts with members of the public and other stakeholders. Building on the pool of volunteers nurtured through community engagement projects like the Comprehensive Marine Biodiversity Survey, the MCAP keeps these volunteers engaged in nature appreciation and conservation through talks and workshops, SCUBA diving, citizen science activities and nature ambassador opportunities.
Paragraph 6, page 58
Another initiative under CIN is the Citizen Science programme. Volunteers conduct surveys of various animal groups, such as butterflies, birds and dragonflies.
Paragraph 7, page 62
Access to our justice system is important to ensure inclusivity and effectiveness. Pro bono legal services are provided through a partnership between the Government, the Law Society of Singapore, various volunteers and volunteer welfare organisations.
Paragraph 8, page 63
In a significant shift of policy, the Government started direct funding of criminal legal aid since 2015. This was supported by a significant increase in resources from volunteer lawyers and law firms. The number of CLAS applicants who received full representation or unbundled legal services increased fourfold between 2014 and 2017
No mention