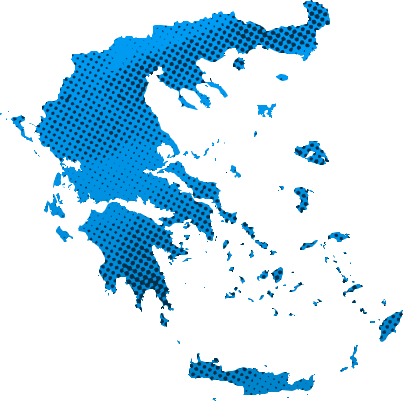 Human Development Index Ranking (UNDP, 2020)
32
Population ( UNFPA, 2021)
10.4 milion
Total number of volunteers (ILO, 2015)
1,073
Direct volunteering (ILO, 2015)
1,320
Organization-based (ILO, 2015)
1,073
Volunteer statistics (ILO)*
Source: ILOSTATS. The data is collected by ILO from national statistical offices. As national statistics on volunteer work are produced using a variety of approaches and tools, direct and cross-country comparisons are not recommended. For more information, visit https://ilostat.ilo.org/topics/volunteer-work/
2015
Total volunteering by type
Total volunteering by age group
Total volunteering by gender
Direct volunteering by gender
Organization-based volunteering by gender
Measurement work
Data source
2007

2008

2009

2010

2011

2012

2013

2014

2015

2016

2017

2018

2019

2020

2021

2022
Laws, Policies, Schemes on Volunteering
Does the country have a piece of legislation on volunteering?
Yes
Law 3390/2005 to promote volunteering
Does the country have a national policy, scheme, plan or strategy specific to volunteering?
No data
Does the country have a sectoral and cross-sectoral policy, scheme, plan or strategy that mentions volunteering?
No
VNR Reporting
Voluntary National Review
View source
Reporting positive contribution of volunteering to the SDGs
Paragraph 1, page 98
More specifically, the project which is developed by the IME GSEVEE will: (i) promote policy development and implementation of innovative policy measures relating to bankruptcy and second chance; (ii) help companies in distress by setting up early warning mechanisms, providing advisory and volunteer mentoring to companies in distress. Among others, the results and learning points of the action will be used for inspiration to promote business culture.
Paragraph 2, page 101
Youth 4 Global Goals is an AIESEC initiative that aims to mobilize young people to contribute to achieving the SDGs. It educates them about the SDGs and provides practical opportunities for volunteering to unleash their potential to be active global citizens. In Greece, AIESEC aims to raise awareness of the SDGs through the Youth Speak initiative and by creating multicultural opportunities that directly contribute to the SDGs through the Global Volunteer programme.
Paragraph 3, page 99
There were 422 non-profit organisations active beyond the neighborhood level in 2015. In fact, since 2010 and the outbreak of the crisis, a drastic increase of citizen involvement in volunteering and social solidarity activities has been noted, along with an expansion of the social welfare role played by civil society organisations and a more competitive funding environment (crowdsourcing and other forms of fundraising to make up for the lack of resources).