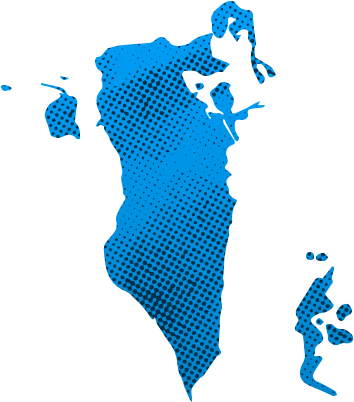 Human Development Index Ranking (UNDP, 2020)
42
Population ( UNFPA, 2021)
1.7 milion
Volunteer statistics (ILO)*
Source: ILOSTATS. The data is collected by ILO from national statistical offices. As national statistics on volunteer work are produced using a variety of approaches and tools, direct and cross-country comparisons are not recommended. For more information, visit https://ilostat.ilo.org/topics/volunteer-work/
No data
Laws, Policies, Schemes on Volunteering
Does the country have a piece of legislation on volunteering?
Yes
Draft law on Public Voluntary Service (for public order/security)
Does the country have a national policy, scheme, plan or strategy specific to volunteering?
No data
Does the country have a sectoral and cross-sectoral policy, scheme, plan or strategy that mentions volunteering?
No
VNR Reporting
Bahrain's Voluntary National Review 2017
View source
Reporting positive contribution of volunteering to the SDGs
Paragraph 1, page 50
The schools focus on student activities both in and out of the classroom, alongside initiatives which promote the values of: tolerance, moderation, respect for opinion; rejection of fanaticism and extremism, preservation of national unity, and the encouragement of collective voluntary action; as well as taking pride in national customs and traditions. These projects include campaigns such as: "Ambassadors of Tolerance and Coexistence," "Shake My Hands," and "Planting Love," amongst others.