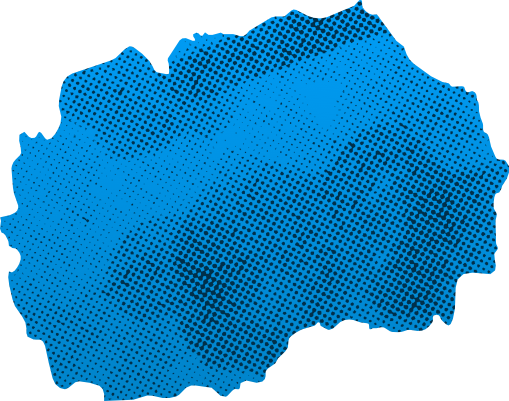 Human Development Index Ranking (UNDP, 2022)
79
Population (UNFPA, 2022)
2.1 milion
Total number of volunteers (ILO, 2015)
190
Direct volunteering (ILO, 2015)
372
Organization-based (ILO, 2015)
190
Volunteer statistics (ILO)*
Source: ILOSTATS. The data is collected by ILO from national statistical offices. As national statistics on volunteer work are produced using a variety of approaches and tools, direct and cross-country comparisons are not recommended. For more information, visit https://ilostat.ilo.org/topics/volunteer-work/
2015
Total volunteering by type
Total volunteering by age group
Total volunteering by gender
Direct volunteering by gender
Organization-based volunteering by gender
Measurement work
Data source
2007

2008

2009

2010

2011

2012

2013

2014

2015

2016

2017

2018

2019

2020

2021

2022

2023
Laws, Policies, Schemes on Volunteering
Does the country have a piece of legislation on volunteering?
Does the country have a national policy, scheme, plan or strategy specific to volunteering?
No data
Does the country have a sectoral and cross-sectoral policy, scheme, plan or strategy that mentions volunteering?
Yes
| Name of specific policy, strategy or plan on volunteering at the national level. | Year created | Source link | What are the relevant SDG areas/crosscutting themes of the policy, plan scheme or strategy? |
| --- | --- | --- | --- |
| National Youth Strategy | 2005 | View source | |
VNR Reporting
Voluntary National Review
View source
Reporting positive contribution of volunteering to the SDGs
Paragraph 1, page 25
The Fund for Innovation and Technological Development in cooperation with MoLSP organized a Call for Financing Social Entrepreneurship Projects titled "A Challenge for Innovative Solutions to provide #MealsforAll". The purpose of this challenge was to identify a systematic and sustainable food security solution for homeless people and families in need. The winner of the challenge was the association "Let's do it North Macedonia". This association has built a national network called "Everyone Fed", consisting of CSOs businesses and volunteers who work together to save food surpluses and provide them to people in need. As part of this project, a model for food surplus redistribution was established for vulnerable people in Skopje, Kumanovo and Prilep. Volunteers distributed hot meals twice a week to people lacking mobility and the elderly. The project has contributed to strengthening social cohesion and generating social value, with the community benefiting from entrepreneurial activities. From April 2018 to April 2020, "Everyone Fed" provided more than 550,000 meals. Instead of being thrown away, this food was turned into tasty meals for more than 10,000 people in need of social support.
Paragraph 2, page 64
In North Macedonia, UNICEF launched the Youth Challenge and asked for solutions on how to stop violence against and among children and young people. In April 2019, five global winners were announced and included team "Andrometa" from North Macedonia with their solution "Speak Out" –a mobile app that creates a community in support of victims of bullying. The team received expert mentorship from Generation Unlimited partners and $20,000 in seed funding to scale up their initiative. The app has become a safe online space for expression, where young people can anonymously seek peer-to-peer support from trained volunteers.
No mention
UNSDCF Reporting
Republic of North Macedonia and United Nations Sustainable Development Cooperation Framework 2021-2025
View source
Volunteering integrated into the narrative text of the UNSDCF
Paragraph 1, page 29
The partnership with civil society, including media, professional associations and chambers, international and regional organizations in the Western Balkans, international nongovernmental organizations (NGOs) active in the political sphere, think‐tanks, and non‐traditional partners such as CSO coalitions, influencers, volunteers and religious leaders in the areas of regional and local governance, human rights, gender, equality, rule of law, and migration as well as in promoting, accountability and transparency will be crucial, to achieve this outcome.
Paragraph 2, page 33
Partnership with civil society will be deepened and expanded to non‐traditional partners, such as issue‐ based civil society coalitions, civic movements, influencers, volunteers and religious groups. Centrality of LNOB will guide expanded partnerships with groups that have not been sufficiently engaged before, such as CSOs of elderly. CSOs' engagement with UN will be further enhanced by ensuring their participation in design, governance and implementation of UN interventions. The UN will work to build and strengthen capacities of Macedonian civil society and to expand civic space through dialogue and jointly advocacy.
No mention