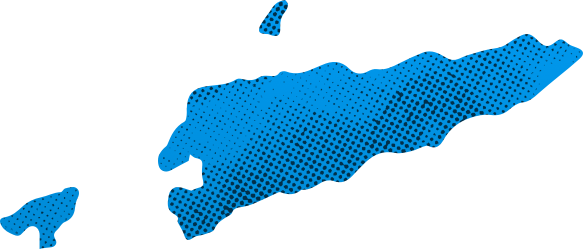 Human Development Index Ranking (UNDP, 2022)
140
Population (UNFPA, 2022)
1.4 milion
Volunteer statistics (ILO)*
Source: ILOSTATS. The data is collected by ILO from national statistical offices. As national statistics on volunteer work are produced using a variety of approaches and tools, direct and cross-country comparisons are not recommended. For more information, visit https://ilostat.ilo.org/topics/volunteer-work/
No data
Laws, Policies, Schemes on Volunteering
Does the country have a piece of legislation on volunteering?
No data
Does the country have a national policy, scheme, plan or strategy specific to volunteering?
No data
Does the country have a sectoral and cross-sectoral policy, scheme, plan or strategy that mentions volunteering?
Yes
| Name of specific policy, strategy or plan on volunteering at the national level. | Year created | Source link | What are the relevant SDG areas/crosscutting themes of the policy, plan scheme or strategy? |
| --- | --- | --- | --- |
| National Youth Policy | 2016 | View source | |
| National Disaster Risk Management Policy | 2008 | View source | |
VNR Reporting
Voluntary National Review of Timor-Leste 2019
View source
Reporting positive contribution of volunteering to the SDGs
Paragraph 1, page 61
Box 13: Using volunteers to ensure no one is left behind Although the Saude na Familia programme has enabled doctors to reach rural areas, there are still remote locations where doctors do not reach. Saude Ba Ema Hotu - SABEH (Health for all), a locally registered health association,was established by a single doctor to fill the gap where domiciliary visits may miss certain households. Despite the increase in the number of health posts,there are still a number of remote Sucos (villages) that do not have a doctorstationed there or have not seen a doctor for a number of years and have access to little or no medicine. Volunteer doctors, midwifes and nurses who all sign up for a one-year voluntary period, travel to remote mountainous areas, carrying medicines and equipment on their backs. They provide free medical services to Sucos with no access to a doctor. The volunteers then provide regular visits twice a month for these Sucos. This is the first long-term voluntary programme in the country and aims to encourage Timorese doctors to consider working in rural areas. This programme, while only small, has succeeded in creating partnerships with some private sector companies and individuals to help raise funds for transportation and medicine.
No mention