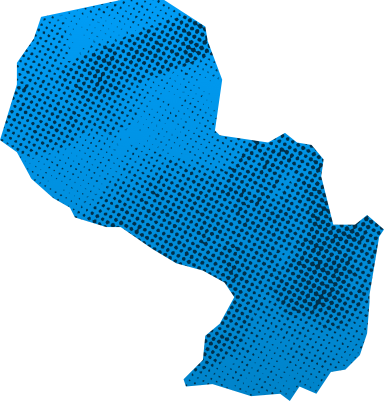 Human Development Index Ranking (UNDP, 2019)
98
Population ( UNFPA, 2019)
7.0 million
Volunteer statistics (ILO)*
Source: ILOSTATS. The data is collected by ILO from national statistical offices. As national statistics on volunteer work are produced using a variety of approaches and tools, direct and cross-country comparisons are not recommended. For more information, visit https://ilostat.ilo.org/topics/volunteer-work/
No data
Laws, Policies, Schemes on Volunteering
Does the country have a piece of legislation on volunteering?
Yes
Ley No. 6060 Regula el Voluntariado / Law No. 6060 to regulate volunteering
Yes
Reglaméntese la Ley N° 6060 /2018 / Regulation on Law N° 6060 /2018 (DRAFT)
Does the country have a national policy, scheme, plan or strategy specific to volunteering?
Yes
| Name of specific policy, strategy or plan on volunteering at the national level. | Year created | Source link | What are the relevant SDG areas/crosscutting themes of the policy, plan scheme or strategy? |
| --- | --- | --- | --- |
| AROVIA National Programme on Volunteering | No data | View source | |
Does the country have a sectoral and cross-sectoral policy, scheme, plan or strategy that mentions volunteering?
No
VNR Reporting
Segundo Informe Nacional Voluntario Paraguay 2021
View source
Reporting positive contribution of volunteering to the SDGs
Paragraph 1, page 54
Es por ello que WWF-Paraguay y la Comisión ODS Paraguay establecieron una alianza estratégica en fecha 17 de febrero del año 2020 y desde entonces trabajan conjuntamente en la elaboración de un plan de trabajo que se basará en tres ejes centrales: i) el voluntariado juvenil, clave en el involucramiento de estrategias conjuntas que permitan la preservación del medioambiente, la diversidad, la lucha contra el cambio climático; ii) el cuidado de bosques y iii) el apoyo en la difusión e internalización de los ODS, con énfasis en aquellos directamente relacionados con el medioambiente.
Paragraph 2, page 54
Pages 54-55
Generar espacios de empoderamiento a través del voluntariado juvenil, como herramienta clave del cambio de paradigma que implica la Agenda 2030. Realizar actividades conjuntas que generen impacto positivo y concienciación medioambiental de la ciudadanía, con la colaboración y el apoyo de una red de voluntarios que permita y fomente elinvolucramiento y empoderamiento de las personas en acciones concretas en favor del ambiente, como La Hora del Planeta y la Expo de oportunidades medioambientalmente sostenibles.