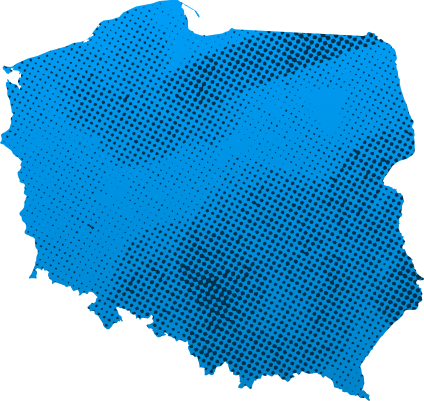 Human Development Index Ranking (UNDP, 2022)
36
Population (UNFPA, 2022)
37.7 milion
Total number of volunteers (ILO, 2016)
17,000
Direct volunteering (ILO, 2016)
16,200
Organization-based (ILO, 2016)
2,600
Volunteer statistics (ILO)*
Source: ILOSTATS. The data is collected by ILO from national statistical offices. As national statistics on volunteer work are produced using a variety of approaches and tools, direct and cross-country comparisons are not recommended. For more information, visit https://ilostat.ilo.org/topics/volunteer-work/
Total volunteering by type
Total volunteering by age group
Total volunteering by gender
Direct volunteering by gender
Organization-based volunteering by gender
Measurement work
Data source
2007

2008

2009

2010

2011

2012

2013

2014

2015

2016

2017

2018

2019

2020

2021

2022

2023
Laws, Policies, Schemes on Volunteering
Does the country have a piece of legislation on volunteering?
Yes
Law on Public Benefit Activity and Volunteerism
Does the country have a national policy, scheme, plan or strategy specific to volunteering?
Yes
| Name of specific policy, strategy or plan on volunteering at the national level. | Year created | Source link | What are the relevant SDG areas/crosscutting themes of the policy, plan scheme or strategy? |
| --- | --- | --- | --- |
| Act of law of April 24th 2003 on Public Benefit and Volunteer Work - Consolidated text, last amended on 22 January 2010 | 2010 | View source | |
Does the country have a sectoral and cross-sectoral policy, scheme, plan or strategy that mentions volunteering?
No
VNR Reporting
Implementation of the Sustainable Development Goals in Poland
View source
Reporting positive contribution of volunteering to the SDGs
Paragraph 1, page 40
Under the Strategy, a number of directions of activities to be implemented by 2030 have been planned, which will include in particular shaping pro-social attitudes, including by creating conditions for volunteers, associations and other organisations to operate at school.
Paragraph 2, page 79
Committee for Public Benefit - has become a government administration body competent in matters of public benefit and volunteerism, including programming, coordinating and organising cooperation between public administration bodies and entities operating in the sphere of public benefit.
Paragraph 3, page 82
In addition to multilateral development assistance, Poland also participates in bilateral cooperation. These are projects implemented by government administration bodies and their subordinates, through non-governmental organisations, local government units, public universities, research institutes, the Polish Academy of Sciences and its organisational units under the open tendering procedure Polish Development Assistance, Humanitarian Aid in the Middle East and Ukraine, Global Education, Polish Aid Volunteering 2018,
No mention