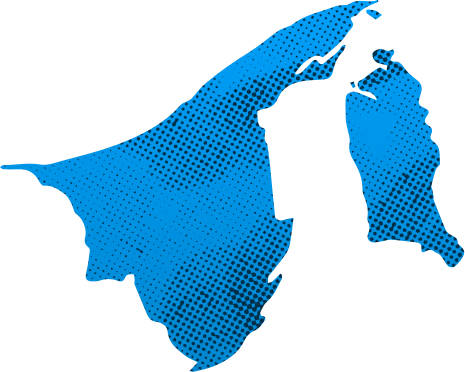 Human Development Index Ranking (UNDP, 2022)
49
Population (UNFPA, 2022)
0.4 milion
Volunteer statistics (ILO)*
Source: ILOSTATS. The data is collected by ILO from national statistical offices. As national statistics on volunteer work are produced using a variety of approaches and tools, direct and cross-country comparisons are not recommended. For more information, visit https://ilostat.ilo.org/topics/volunteer-work/
No data
Measurement work
Data source
2007

2008

2009

2010

2011

2012

2013

2014

2015

2016

2017

2018

2019

2020

2021

2022

2023
Laws, Policies, Schemes on Volunteering
Does the country have a piece of legislation on volunteering?
No data
Does the country have a national policy, scheme, plan or strategy specific to volunteering?
Yes
| Name of specific policy, strategy or plan on volunteering at the national level. | Year created | Source link | What are the relevant SDG areas/crosscutting themes of the policy, plan scheme or strategy? |
| --- | --- | --- | --- |
| Program Khidmat Bakti Negara | 2011 | View source | |
| Program Khidmat Bakti Negara | 2011 | View source | |
Does the country have a sectoral and cross-sectoral policy, scheme, plan or strategy that mentions volunteering?
Yes
| Name of specific policy, strategy or plan on volunteering at the national level. | Year created | Source link | What are the relevant SDG areas/crosscutting themes of the policy, plan scheme or strategy? |
| --- | --- | --- | --- |
| 2020 – 2024 Ministry of Culture, Youth and Sports Strategic Plan | 2020 | View source | |
| Dasar Belia Negara dan Strategi 2020-2030 dan Pelan Tindakan 2020-2024 (National Youth Policy and Strategy of 2020-2030, and Action Plan of 2020-2024) | 2020 | View source | |
| National Youth Policy and Strategy 2020-2035 | 2020 | View source | |
VNR Reporting
Voluntary National Review Report of Brunei Darussalam
View source
Reporting positive contribution of volunteering to the SDGs
Reporting on volunteering connected to matters of gender equality, women's empowerment or similar
Paragraph 1, page 4
A whole of nation approach, spearheaded through inter-ministerial engagement, is crucial in implementing this Plan of Action. The role of other stakeholders is also necessary, through the inclusion of various corporate social responsibility (CSR)-related programmes and volunteerism activities that target poverty eradication.
Paragraph 2, page 10
In addition, as a close-knit society, the community spirit remains strong in Brunei Darussalam. The sense of responsibility, empathy and caring for those in need is nurtured from an early age, and as such, volunteerism and community involvement, led by the younger generation, is very much active in the country. During the COVID-19 pandemic and the month of Ramadhan this year, volunteers played an important role in assisting the public and frontliners, including by producing Personal Protective Equipment, as well as helping to distribute food rations to families in need. Youth volunteers have also distributed food rations to nearly 3,000 households of families in need in April and May 2020.
Paragraph 3, page 13
Hand4 H and Brunei, a non profit organisation founded in 2016, focuses on volunteerism to create awareness amongst the people of Brunei Darussalam (particularly the youth) and to instill the act of giving ( love and money) to have a positive impact to the com munity, especially for the underprivileged families in the country. Hand4 H and has collaborated with other NGOs, particularly youth organisations, in peer to peer volunteer mentoring, through effective knowledge transfer, classroom training and also 'hands on' training; as well as the cultivation of volunteer talents, with trainees going to the ground to experience for themselves. One example is Project Amal, a collaboration with nine youth organisations, with the objective of providing clothing for underprivileged families.
It involved 200 volunteers as well as public donors. More than 33,000 pieces of clothing were donated. [...] The youth in Brunei Darussalam acts as a key contributor to attaining a better and more sustainable future for the country. SCOT provides a platform to raise awareness and educate the youth on issues regarding poverty in Brunei Darussalam. It also provides volunteering opportunities, a space for youth engagement, and come up with projects that gravitate around the SDGs. [...] An annual event held during the festive season which visits 100 families across Brunei Darussalam and provides them basic necessities, to help ease the hardship of socio-economically challenged families. In 2019, more than 40 local youth volunteered to distribute these household necessities to the families. [...] Social Kitchen A project that ran once a week during the holy month of Ramadhan in 2019, where single mothers were recruited to prepare food packets to be sold and donated to mosques for sungkai (the breaking of fast). The programme helped equip single mothers with business, technical and marketing skills in order to empower them to be more entrepreneurial while at the same time encouraging youth to volunteer their time and to assist the single mothers.
Paragraph 4, page 29
Brunei Darussalam also introduced the Assistant Teacher Volunteer Programme to enable volunteers to be placed in schools to assist pre-school teachers to ensure that all students are better able to access quality early childhood education.
Paragraph 5, page 35
Homework Club: This is a pilot programme to provide supplementary teaching by staff and volunteer teachers to underprivileged primary level students from selected schools. With the aim of raising the academic levels of underprivileged students based on school assessment tests and scores, the programme focuses on Mathematics and English Language skills. Snacks are also provided during the programme. Future plans include extending the programme into more schools and increasing the involvement of the private sector and individuals through volunteering or sponsorship of resources or meals.
Paragraph 6, page 104
Brunei Darussalam held the chairmanship of ASEAN in 2013, with the theme 'Our People, Our Future Together'. During this chairmanship, the country promoted the collective commitment of the people, bound together through the spirit of unity and diversity, to bring forward an ASEAN community that is politically cohesive, economically integrated and socially responsible. In that year, Brunei Darussalam issued the 2013 Bandar Seri Begawan Declaration on Youth Volunteerism and Entrepreneurship, which called for the active involvement of the youth and young professionals in volunteerism and entrepreneurship programmes.
Paragraph 7, page 106
These stakeholders, especially the youth, have been active in advocating and addressing issues directly relevant to the SDGs, such as sustainable development, poverty, inclusitivity and the important role of volunteerism spirit and youth.
Paragraph 8, page 107
MyActionForSDGs, led by Nurul Hadina Haji Alias as the ASEAN MY World 2030 Advocate in Brunei Darussalam, is an awareness campaign that aims to inspire individuals, organisations and the local community to start taking action for the SDGs. It is supported by the UN SDGs Action Campaign, UNDP Bangkok Regional Hub and UN Volunteers Asia-Pacific. The campaign aims to create a positive change in society towards the SDGs, through increasing awareness of its importance, localising and unifying community action supporting SDGs and connecting local supporters with the Global Day of Action.
No mention