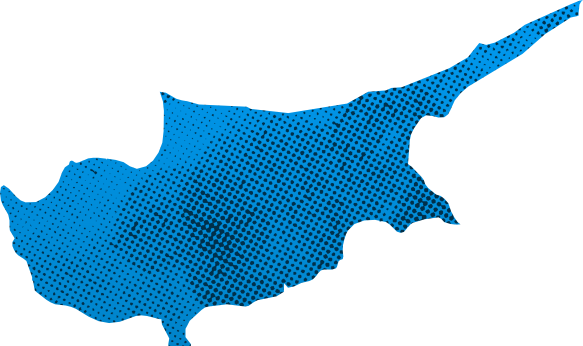 Human Development Index Ranking (UNDP, 2019)
31
Population ( UNFPA, 2019)
1.2 million
Total number of volunteers (ILO, 2015)
No data
Direct volunteering (ILO, 2015)
18
Organization-based (ILO, 2015)
50
Volunteer statistics (ILO)*
Source: ILOSTATS. The data is collected by ILO from national statistical offices. As national statistics on volunteer work are produced using a variety of approaches and tools, direct and cross-country comparisons are not recommended. For more information, visit https://ilostat.ilo.org/topics/volunteer-work/
2015
Total volunteering by type
Total volunteering by age group
Total volunteering by gender
Direct volunteering by gender
Organization-based volunteering by gender
Measurement work
Data source
2007

2008

2009

2010

2011

2012

2013

2014

2015

2016

2017

2018

2019

2020

2021
Laws, Policies, Schemes on Volunteering
Does the country have a piece of legislation on volunteering?
Yes
Pancyprian Volunteerism Coordinative Council Law 61(I)/2006
Does the country have a national policy, scheme, plan or strategy specific to volunteering?
No data
Does the country have a sectoral and cross-sectoral policy, scheme, plan or strategy that mentions volunteering?
No data
VNR Reporting
Review on the Implementation of the 2030 Agenda in Cyprus
View source
Reporting positive contribution of volunteering to the SDGs
Paragraph 1, page 8
A focus on youth has been set as a general priority in the implementation of the SDGs, therefore SDG4 and its achievement is fundamental for Cyprus. The National Youth Strategy (NYS) of Cyprus for the period 2017-2022 defines, for the first time, the vision of the state for its young people… These fields of action which derive from the European Youth Strategy, are: Education and Training, Employment and Entrepreneurship, Health and Wellbeing, Participation, Volunteerism, Social Inclusion, Youth and the World, Creativity and Culture.
Paragraph 2, page 73
In view of the above, a challenge for the MFA and the active NGOs in the field of SDGs is to raise awareness, both vertically and horizontally, to other NGOs, public services and citizens. Having said that, it is important to note that a large percentage of the goals and targets are indirectly included in many CSOs' mandates or current projects and initiatives, given the vast thematic spectrum of Agenda 2030. Nevertheless, as noted above, CSOs already working in SDGs could expand their workings in collaboration with the MFA and the Cyprus Commissioner of Volunteerism and CSOs to offer training and support to other local actor for their further engagement in SDGs initiatives.
Paragraph 3, page 73
Project 'Combating Islamophobia in Cyprus', a collaboration between NGO Aequitas and E.N.A.R. (European Network against Racism) in November 2016. A pilot study has been commissioned by ENAR in order to determine the issues pertaining to islamophobia in Cyprus. TA training to Ministry of Education Officers, Ministry of the Interior Officers, Immigrants Associations, Human Rights activists, NGO volunteers and journalists was provided in the form of a round table discussion.