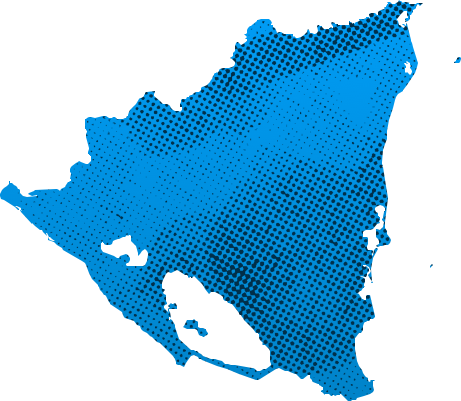 Human Development Index Ranking (UNDP, 2019)
126
Population ( UNFPA, 2019)
6.4 million
Volunteer statistics (ILO)*
Source: ILOSTATS. The data is collected by ILO from national statistical offices. As national statistics on volunteer work are produced using a variety of approaches and tools, direct and cross-country comparisons are not recommended. For more information, visit https://ilostat.ilo.org/topics/volunteer-work/
No data
Laws, Policies, Schemes on Volunteering
Does the country have a piece of legislation on volunteering?
Yes
Ley No. 543 del Voluntariado Social/ Law No. 543 on Social Volunteering
Does the country have a national policy, scheme, plan or strategy specific to volunteering?
No data
Does the country have a sectoral and cross-sectoral policy, scheme, plan or strategy that mentions volunteering?
No
VNR Reporting
Nicaragua Primer Informe Nacional Voluntario
View source
Reporting positive contribution of volunteering to the SDGs
Paragraph 1, page 84
Desde 2007 el Gobierno ha impulsado la Cruzada Nacional de Reforestación, habiéndose 'reforestado en el 2015-2019 un total de 104,369 hectáreas, con la participación activa de 2,461,177 voluntarios entre estudiantes de primaria, secundaria y universidades, productores 'agropecuarios, comunidades indígenas y afrodescendientes y productores forestales, contribuyendo al incremento de la cobertura forestal y al secuestro de gases de efecto invernadero.
Paragraph 2, page 85
Para la protección y conservación de bosques se promovió en 2020 la reducción de incendios forestales, equipando 160 brigadas voluntarias comunitarias equipar, conformadas por 1,750 brigadistas comunitario y se realizaron 11,761 jornadas de visitas casa a casa para sensibilizar sobre la prevención de incendios forestales y agropecuarios, con la participación de 58,948 protagonistas (35,833 hombres y 23,115 mujeres).