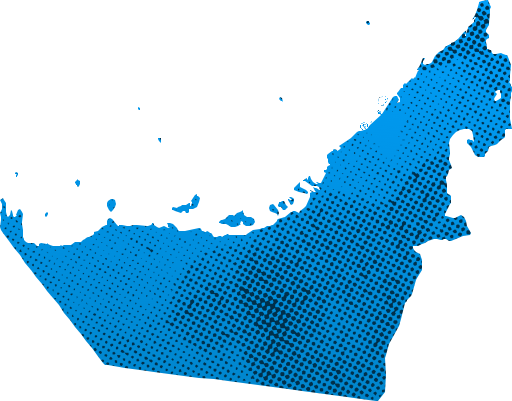 Human Development Index Ranking (UNDP, 2019)
35
Population ( UNFPA, 2019)
9.7 million
Volunteer statistics (ILO)*
Source: ILOSTATS. The data is collected by ILO from national statistical offices. As national statistics on volunteer work are produced using a variety of approaches and tools, direct and cross-country comparisons are not recommended. For more information, visit https://ilostat.ilo.org/topics/volunteer-work/
No data
Laws, Policies, Schemes on Volunteering
Does the country have a piece of legislation on volunteering?
Yes
Law No. (5) of 2018 Regulating Volunteer Work in the Emirate of Dubai
Yes
Administrative Resolution No. (5) of 2019 Issuing the Implementing Bylaw of Law No. (5) of 2018 Regulating Volunteer Work in the Emirate of Dubai
Does the country have a national policy, scheme, plan or strategy specific to volunteering?
Yes
| Name of specific policy, strategy or plan on volunteering at the national level. | Year created | Source link | What are the relevant SDG areas/crosscutting themes of the policy, plan scheme or strategy? |
| --- | --- | --- | --- |
| | 2017 | View source | |
Does the country have a sectoral and cross-sectoral policy, scheme, plan or strategy that mentions volunteering?
No
VNR Reporting
UAE and the 2030 Agenda for Sustainable Development
View source
Reporting positive contribution of volunteering to the SDGs
Paragraph 1, page 44
Examples of initiatives under the pillar 'Happiness and Positivity as a Lifestyle': [...] Engaging volunteers through the Friends of Happiness platform under the NPHP
Paragraph 2, page 52
The UAE Food Bank collaborates with local authorities as well as local and international charity organizations to introduce a comprehensive ecosystem aimed at improving the efficiency of food storage, packaging and distribution. It partners with food producers such as hotels, restaurants, supermarkets and farms to store and package excess fresh food effectively. It then works with volunteers and partners to distribute the well-packaged food within and outside of the UAE.
Paragraph 3, page 102
A Coastal Oil Spill Cleanup Guide was developed in 2017, which aims to help decision makers, field teams and volunteers to respond quickly to beach pollution and make the right decisions
Paragraph 4, page 50
The government works to stimulate and support the participation of the public and private sectors, civil society organizations and individuals to contribute to the social development by supporting volunteerism and encouraging the establishment of civil society associations and institutions of public interest. The number of such associations increased from 115 in 2004 to 175 at the end of 2017. They comprise organizations such as the Red Crescent Authority and registered associations of local governments (Zayed bin Sultan Al Nahayan Charitable and Humanitarian Foundation, Khalifa bin Zayed Al Nahyan Foundation, Mohammed bin Rashid Al Maktoum Humanitarian and Charity Establishment, Al Maktoum Charity Foundation and other associations). These associations and institutions play a broad developmental role in addition to their active contribution in the field of social and humanitarian care by providing in-kind and monetary assistance to families. The activities of the humanitarian associations extend beyond the UAE. In order to strengthen the status of volunteering, a law is being adopted which aims to enhance the social status of voluntary work as a humanitarian act.