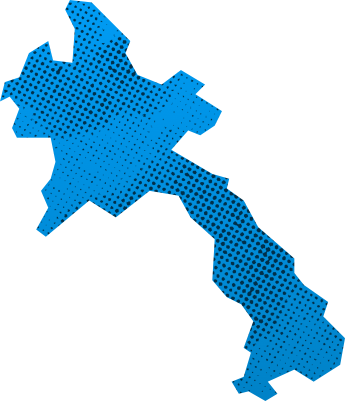 Lao People's Democratic Republic
Human Development Index Ranking (UNDP, 2019)
140
Population ( UNFPA, 2019)
7.1 million
Volunteer statistics (ILO)*
Source: ILOSTATS. The data is collected by ILO from national statistical offices. As national statistics on volunteer work are produced using a variety of approaches and tools, direct and cross-country comparisons are not recommended. For more information, visit https://ilostat.ilo.org/topics/volunteer-work/
No data
Measurement work
Data source
2007

2008

2009

2010

2011

2012

2013

2014

2015

2016

2017

2018

2019

2020

2021
Laws, Policies, Schemes on Volunteering
Does the country have a piece of legislation on volunteering?
No data
Does the country have a national policy, scheme, plan or strategy specific to volunteering?
No data
Does the country have a sectoral and cross-sectoral policy, scheme, plan or strategy that mentions volunteering?
No data
VNR Reporting
Voluntary National Review on the Implementation of the 2030 Agenda
View source
Reporting positive contribution of volunteering to the SDGs
Paragraph 1, page 3
Inputs from youth and volunteer groups were obtained for the VNR process. With support from development partners, several consultations on SDGs engaged volunteer groups and young people in Vientiane, Savannakhet, and Sekong provinces. The aim was to draw on volunteers' and young people's inputs to achieving the Agenda 2030.
Paragraph 2, page 3
Ways to harness the power of volunteers: The approaches discussed included partnerships with local administrations, data collection by involving youth and volunteer groups within the SDG indicator and monitoring framework; and role models for younger generations to engage in volunteer and community work.
Paragraph 3, page 3
Volunteer contributions to specific SDGs in Lao PDR: Volunteers are at the heart of the community radio project (SDGs 3, 4, 5, 10, 16). The Youth Resource Centre run by volunteers in Savannakhet works to empower vulnerable young people aged 14-22, disadvantaged families, and victims of human trafficking.
Paragraph 4, page 17
Strategies to reach the most vulnerable groups need to consider what has worked. Community radio volunteer broadcasters in Xieng Khouang, Sekong, Oudomxay and other provinces and relevant districts have been able to reach vulnerable groups, especially women and girls, with radio installed in mobile phones
Paragraph 5, page 20
Strengthening service delivery to the most deprived, using participatory strategies. Such strategies involve empowering village health volunteers, farmer groups, and village extension workers with the required knowledge and support.