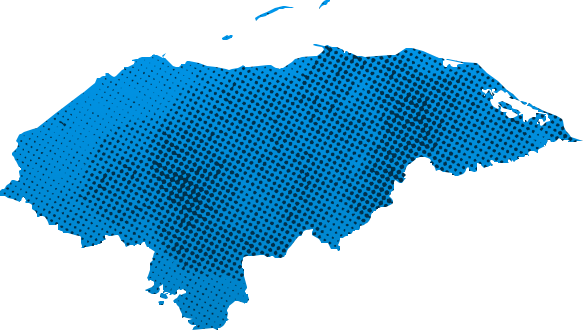 Human Development Index Ranking (UNDP, 2019)
132
Population ( UNFPA, 2019)
9.6 million
Volunteer statistics (ILO)*
Source: ILOSTATS. The data is collected by ILO from national statistical offices. As national statistics on volunteer work are produced using a variety of approaches and tools, direct and cross-country comparisons are not recommended. For more information, visit https://ilostat.ilo.org/topics/volunteer-work/
No data
Measurement work
Data source
2007

2008

2009

2010

2011

2012

2013

2014

2015

2016

2017

2018

2019

2020

2021
Laws, Policies, Schemes on Volunteering
Does the country have a piece of legislation on volunteering?
Yes
Ley de Voluntariado / Law on Volunteering
Does the country have a national policy, scheme, plan or strategy specific to volunteering?
Yes
| Name of specific policy, strategy or plan on volunteering at the national level. | Year created | Source link | What are the relevant SDG areas/crosscutting themes of the policy, plan scheme or strategy? |
| --- | --- | --- | --- |
| Red Honduras Voluntaria | No data | View source | |
Does the country have a sectoral and cross-sectoral policy, scheme, plan or strategy that mentions volunteering?
No
VNR Reporting
Examen Nacional Para La Revision Voluntario. Sentando Las Bases Para Implementar La Agenda 2030 Para ODS
View source
No mention
Informe Nacional Voluntario de la Agenda 2030
View source
Reporting positive contribution of volunteering to the SDGs
Paragraph 1, page 49
One major achievement is the number of hectares of restored forest, which increased by 53,623 hectares in 2019 thanks to institutional efforts with strategic partnerships, local governments, private enterprise, academies and schools, volunteers, and with the support of national and international organizations. According to the Forest Conservation Institute (ICF), the Honduran Forest Restoration Strategy 2030 aims to restore 1 million hectares, as a government commitment and through participatory processes.
Paragraph 2, page 60
The Dry Corridor Alliance Program (ACS-USAID), through its Health and Nutrition component, carries out coordinated interventions with strategic partners (the Health Secretariat (SESAL); decentralized health services managers; NGOs; community health volunteers and others), to support households to improve diet, feeding practices, food preparation and household sanitation. Through community interventions, it also contributes to improved utilization of maternal and child health and nutrition services.
Paragraph 3, page 76
The Ficohsa Foundation's "Educating Our Future" programme was created in 1998 with the goal of providing, in an integral and sustainable way, pre-primary education for thousands of 3- to 6-year-old children who live in urban-marginal areas. This educational model is participatory and brings together the community, educational authorities, parents, teachers, community volunteers and other actors such as the Foundation's partners.