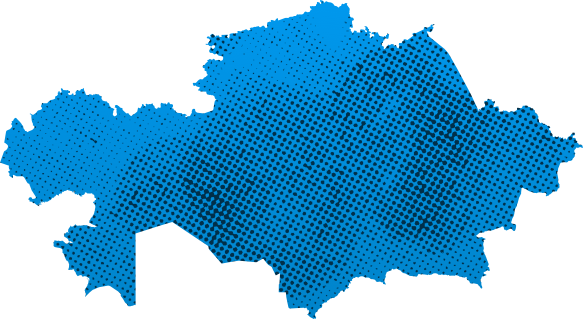 Human Development Index Ranking (UNDP, 2020)
51
Population ( UNFPA, 2021)
19.0 milion
Total number of volunteers (ILO, 2018)
66
Direct volunteering (ILO, 2018)
No data
Organization-based (ILO, 2018)
No data
Volunteer statistics (ILO)*
Source: ILOSTATS. The data is collected by ILO from national statistical offices. As national statistics on volunteer work are produced using a variety of approaches and tools, direct and cross-country comparisons are not recommended. For more information, visit https://ilostat.ilo.org/topics/volunteer-work/
Total volunteering by type
Total volunteering by age group
Total volunteering by gender
Direct volunteering by gender
Organization-based volunteering by gender
Measurement work
Data source
2007

2008

2009

2010

2011

2012

2013

2014

2015

2016

2017

2018

2019

2020

2021

2022
Laws, Policies, Schemes on Volunteering
Does the country have a piece of legislation on volunteering?
Yes
National Law No. 42-VI of 30 December 2016 "On Volunteer Activity"
No data
Does the country have a national policy, scheme, plan or strategy specific to volunteering?
Yes
| Name of specific policy, strategy or plan on volunteering at the national level. | Year created | Source link | What are the relevant SDG areas/crosscutting themes of the policy, plan scheme or strategy? |
| --- | --- | --- | --- |
| Order of the Ministry on Religious Affairs and Civil Society No. 41-1 of 24 March 2017 "On Adoption of the Rules of Monitoring of Volunteer Activity" | 2017 | View source | |
| Decree of the Government No. 3 of 16 January 2020 "On Adoption of the Plan of Activities on the Year of Volunteer" | 2020 | View source | |
Does the country have a sectoral and cross-sectoral policy, scheme, plan or strategy that mentions volunteering?
No
VNR Reporting
Voluntary National Review 2019
View source
Reporting positive contribution of volunteering to the SDGs
Paragraph 1, page 134
Kazakhstan pays special attention to youth policy. Since 2015, the Government has expanded the annual funding for the development of volunteer initiatives; the greater integration of the volunteer movement into SDG implementation is being discussed. 2019 was declared the Year of Youth in Kazakhstan. Youth volunteer movements are developing and Kazakhstani youth are actively involved in projects that help vulnerable populations (older people, single mothers, large families and others) and people facing hardship, and in environmental and educational projects. (P 134) In Kazakhstan, the inherent desire of the people to help others through local community assistance is known as ''Asar''. Asar has served as an indicator of the unity of Kazakh society and of people's concern for others. Many citizens are now involved in volunteering work for the benefit of society. There are numerous active volunteer organizations in the country, such as the National Volunteer Network (local experts on volunteering and social projects in the regions of the country), the Red Crescent of Kazakhstan (humanitarian projects in the regions), Enactus (international programme on student social entrepreneurship), Rina (the search for missing people throughout the country), the 28 Loops Club (assisting premature babies across Kazakhstan and the CIS), the Good People Club (assisting people facing hardship), the League of Volunteers (volunteers in the city of Almaty), Best for Kids (assisting children) and other volunteer movements on a variety of current social and environmental topics.