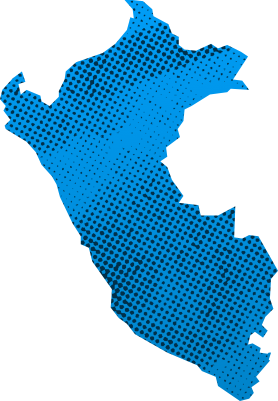 Human Development Index Ranking (UNDP, 2019)
82
Population ( UNFPA, 2019)
32.9 million
Total number of volunteers (ILO, 2017)
3,805
Direct volunteering (ILO, 2017)
No data
Organization-based (ILO, 2017)
No data
Volunteer statistics (ILO)*
Source: ILOSTATS. The data is collected by ILO from national statistical offices. As national statistics on volunteer work are produced using a variety of approaches and tools, direct and cross-country comparisons are not recommended. For more information, visit https://ilostat.ilo.org/topics/volunteer-work/
2017
Total volunteering by type
Total volunteering by age group
Total volunteering by gender
Direct volunteering by gender
Organization-based volunteering by gender
Measurement work
Data source
2007

2008

2009

2010

2011

2012

2013

2014

2015

2016

2017

2018

2019

2020

2021
Laws, Policies, Schemes on Volunteering
Does the country have a piece of legislation on volunteering?
Yes
LEY Nº 28238 del Voluntariado / Law No. 28238 on Volunteering
Does the country have a national policy, scheme, plan or strategy specific to volunteering?
No data
Does the country have a sectoral and cross-sectoral policy, scheme, plan or strategy that mentions volunteering?
No
VNR Reporting
Informe Nacional: Perú a mayo 2020
View source
Paragraph 1, page 68
In the event of a large earthquake in the Pacific Ocean area, hospital infrastructure would not suffer complete failure or collapse but there would be, in some cases, slight to moderate structural damage and slight to moderate-severe non-structural damage. The following actions are recommended: Request the presence of specialists (contracted and/or volunteers) in structural engineering and systems to check the condition of the building (structural security and systems).