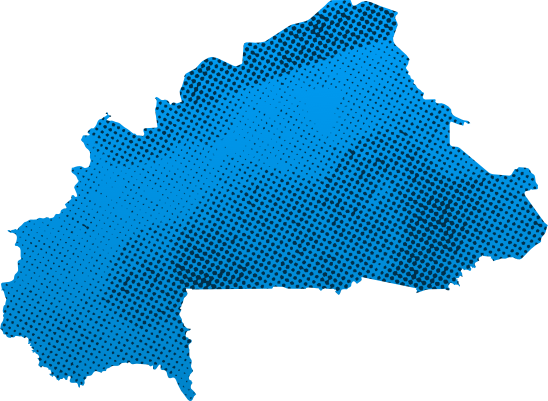 Human Development Index Ranking (UNDP, 2019)
182
Population ( UNFPA, 2019)
20.3 million
Volunteer statistics (ILO)*
Source: ILOSTATS. The data is collected by ILO from national statistical offices. As national statistics on volunteer work are produced using a variety of approaches and tools, direct and cross-country comparisons are not recommended. For more information, visit https://ilostat.ilo.org/topics/volunteer-work/
No data
Laws, Policies, Schemes on Volunteering
Does the country have a piece of legislation on volunteering?
Yes
Law No. 031-2007/AN on regulatory framework of National Volunteers in Burkina Faso
Does the country have a national policy, scheme, plan or strategy specific to volunteering?
Yes
| Name of specific policy, strategy or plan on volunteering at the national level. | Year created | Source link | What are the relevant SDG areas/crosscutting themes of the policy, plan scheme or strategy? |
| --- | --- | --- | --- |
| National Volunteer Program in Burkina Faso (GIP-PNVB) | 2008 | View source | |
Does the country have a sectoral and cross-sectoral policy, scheme, plan or strategy that mentions volunteering?
No
VNR Reporting
Rapport National Volontaire De Mise En Œuvre Des Objectifs De Developpement Durable (2016-2018)
View source
Reporting positive contribution of volunteering to the SDGs
Paragraph 1, page 61
In terms of the proportion of women benefiting from these actions, 52.16 per cent received funding, while more than 53 per cent secured volunteer placements over the period and 44.9 per cent secured internships in 2017. [...] Between 2016 and 2018, several measures were taken to improve performance, including funding 8,003 project promoters, training 26,922 job-seekers (in all categories) to improve their employability, placing 9,412 beneficiaries entering the working world into internships and pre-employment positions, securing manual work for 39,663 beneficiaries, placing 2,957 volunteers on missions, promoting economic units, and recruiting 7,858 university graduates to teach in post-primary education.
Paragraph 2, page 19
In addition to policies, several development projects and programmes have been implemented or are in the process of being implemented with the objective of helping reduce poverty in all its forms. These include: [...] the Burkina Faso National Volunteer Programme (Programme national de volontariat Burkinabè– PNVB) [...].