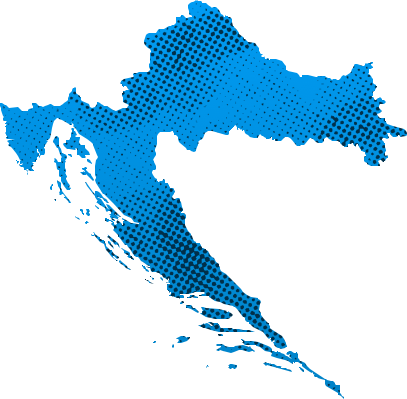 Human Development Index Ranking (UNDP, 2019)
46
Population ( UNFPA, 2019)
4.1 million
Total number of volunteers (ILO, 2015)
No data
Direct volunteering (ILO, 2015)
612
Organization-based (ILO, 2015)
345
Volunteer statistics (ILO)*
Source: ILOSTATS. The data is collected by ILO from national statistical offices. As national statistics on volunteer work are produced using a variety of approaches and tools, direct and cross-country comparisons are not recommended. For more information, visit https://ilostat.ilo.org/topics/volunteer-work/
2015
Total volunteering by type
Total volunteering by age group
Total volunteering by gender
Direct volunteering by gender
Organization-based volunteering by gender
Measurement work
Data source
2007

2008

2009

2010

2011

2012

2013

2014

2015

2016

2017

2018

2019

2020

2021
Laws, Policies, Schemes on Volunteering
Does the country have a piece of legislation on volunteering?
Does the country have a national policy, scheme, plan or strategy specific to volunteering?
Yes
| Name of specific policy, strategy or plan on volunteering at the national level. | Year created | Source link | What are the relevant SDG areas/crosscutting themes of the policy, plan scheme or strategy? |
| --- | --- | --- | --- |
| National Program for Volunteerism Development 2016-2019 | 2016 | No data | |
Does the country have a sectoral and cross-sectoral policy, scheme, plan or strategy that mentions volunteering?
No
VNR Reporting
Voluntary National Review of the UN 2030 Agenda for Sustainable Development Implementation
View source
Reporting positive contribution of volunteering to the SDGs
Paragraph 1, page 88
Volunteer work of children and young people is also promoted since it helps building stronger communities and encourages learning new skills and civil responsibility. Within the scope of the call for proposals, 36 projects have been awarded in which 9,765 children will participate by the end of 2020; 185 sustainable development training programmes will be implemented for which HRK 31.5 million (app. EUR 4.25 million) have been planned. 
Paragraph 2, page 100
Encouraging volunteer work - contributing to building sustainable communities - Podravka's Association of Volunteers – PULS was founded in 2014 in Podravka, one of the leading food companies in Central, Eastern and South-Eastern Europe. The aim was to bring together Podravka's employees and all interested members of the local community to jointly build an environment which will champion the ideas of volunteer work and helping one another. The vision, passion, dedication and perseverance of its members led to the establishment of a system, which primarily aims to provide free aid to those in need, to maintain and enhance the quality of life of children, youth, elderly and disabled persons, and to provide free aid to institutions engaged in the education and care of children and social welfare activities.