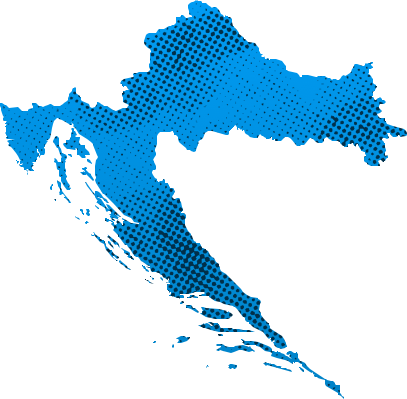 Human Development Index Ranking (UNDP, 2022)
41
Population (UNFPA, 2023)
4.0 milion
Total number of volunteers (ILO, 2015)
345
Direct volunteering (ILO, 2015)
612
Organization-based (ILO, 2015)
345
Volunteer statistics (ILO)*
Source: ILOSTATS. The data is collected by ILO from national statistical offices. As national statistics on volunteer work are produced using a variety of approaches and tools, direct and cross-country comparisons are not recommended. For more information, visit https://ilostat.ilo.org/topics/volunteer-work/
2015
Total volunteering by type
Total volunteering by age group
Total volunteering by gender
Direct volunteering by gender
Organization-based volunteering by gender
Measurement work
Data source
2007

2008

2009

2010

2011

2012

2013

2014

2015

2016

2017

2018

2019

2020

2021

2022

2023
Laws, Policies, Schemes on Volunteering
Does the country have a piece of legislation on volunteering?
Does the country have a national policy, scheme, plan or strategy specific to volunteering?
Yes
| Name of specific policy, strategy or plan on volunteering at the national level. | Year created | Source link | What are the relevant SDG areas/crosscutting themes of the policy, plan scheme or strategy? |
| --- | --- | --- | --- |
| National Program for Volunteerism Development 2016-2019 | 2016 | View source | |
Does the country have a sectoral and cross-sectoral policy, scheme, plan or strategy that mentions volunteering?
No
VNR Reporting
Voluntary National Review of the UN 2030 Agenda for Sustainable Development Implementation
View source
Reporting positive contribution of volunteering to the SDGs
Paragraph 1, page 88
Volunteer work of children and young people is also promoted since it helps building stronger communities and encourages learning new skills and civil responsibility. Within the scope of the call for proposals, 36 projects have been awarded in which 9,765 children will participate by the end of 2020; 185 sustainable development training programmes will be implemented for which HRK 31.5 million (app. EUR 4.25 million) have been planned. 
Paragraph 2, page 100
Encouraging volunteer work - contributing to building sustainable communities - Podravka's Association of Volunteers – PULS was founded in 2014 in Podravka, one of the leading food companies in Central, Eastern and South-Eastern Europe. The aim was to bring together Podravka's employees and all interested members of the local community to jointly build an environment which will champion the ideas of volunteer work and helping one another. The vision, passion, dedication and perseverance of its members led to the establishment of a system, which primarily aims to provide free aid to those in need, to maintain and enhance the quality of life of children, youth, elderly and disabled persons, and to provide free aid to institutions engaged in the education and care of children and social welfare activities.
No mention
Voluntary National Review of the Implementation of the United Nation's 2030 Agenda for Sustainable Development
View source
Reporting positive contribution of volunteering to the SDGs
Paragraph 1, page 109
The projects supported activities related to the improvement of skills and knowledge regarding sustainable development in children, young people (primary and secondary school age), and members of their families. Volunteer work of children and young people was also promoted. Participants included 9855 primary and secondary school students and 182 sustainable development training programmes were carried out, resulting in 62 good practice models for the purpose of achieving sustainable development goals.
Paragraph 2, page 113
Students from the partner schools were educated on sustainable development, the importance of involvement in the life of the local community and doing volunteer work in the community. By educating teachers and students, the partner schools were encouraged to organise activities in the school or community to promote sustainable development principles and encourage other students and schools to get involved with the local community.
Paragraph 3, page 114
Community Learning: Connecting various local community stakeholders and ensuring their participation in the implementation of project activities aimed at raising awareness of the importance of implementing more quality content related to sustainable development, in accordance with the specific objectives of the project...(3) Implementing thematic activities using an interdisciplinary approach: school – civil society organisation – community through volunteer actions, EKOART and EKOLABOS creative workshops, camps, etc.).
Paragraph 4, page 116
Building a sustainable future together: In 10 participating schools¸ through 20 volunteer actions which included students, school staff and students' families, 10 bug hotels were set up, 10 plant beds for flowers, berries and medicinal and culinary herbs were planted, and partner schools were additionally equipped for implementing educational activities. Students of 12 primary schools were educated on a healthy lifestyle, preservation of nature, biodiversity and sustainable development through various activities.

Paragraph 5, page 117
Education for Volunteer Work and Sustainable Development in Schools: The project "Education for Volunteer Work and Sustainable Development in Schools" was implemented within the call "Strengthening the Contribution of CSOs to Education for Sustainable Development for the Purpose of Economic and Social Cohesion Enhancement" published by the Government Office for Cooperation with CSOs through the Swiss-Croatian Cooperation Programme.
Paragraph 6, page 126
Boranka (Scouts): The campaign got hundreds of thousands of people involved and engaged over 10.000 volunteers in afforestation actions. In addition, more than 10,000 children and young people participated in educational activities held in approximately 100 kindergartens and schools on the subject of forest protection, fire prevention and climate change consequences. Members of the Scout Association of Croatia and other diligent volunteers taking part in Boranka have so far planted more than 100,000 new trees using seedlings, seeds and acorns.

Paragraph 7, page 127
Birds of a feather flock together: The project has brought together four foreign volunteers from various countries who contributed to preserving nature in Croatia over ten months. The volunteers built solidarity towards nature by participating in the research and protection of animal and plant species, raising awareness of the importance of preserving biodiversity, and encouraging local communities to take part in the protection of nature. Volunteers helped implement direct measures of preserving endangered sea birds in the Lastovo Archipelago and the population of the Eurasian griffon vulture on the island of Cres, and they also helped restore grasslands in Dinara and Učka nature parks, whereby they contributed to preserving biodiversity of those areas.
No mention