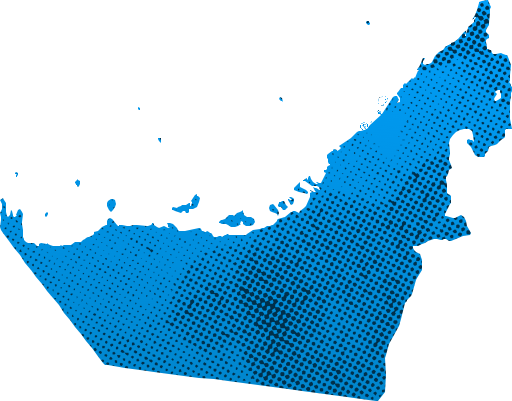 Human Development Index Ranking (UNDP, 2022)
25
Population (UNFPA, 2022)
10.1 milion
Volunteer statistics (ILO)*
Source: ILOSTATS. The data is collected by ILO from national statistical offices. As national statistics on volunteer work are produced using a variety of approaches and tools, direct and cross-country comparisons are not recommended. For more information, visit https://ilostat.ilo.org/topics/volunteer-work/
No data
Laws, Policies, Schemes on Volunteering
Does the country have a piece of legislation on volunteering?
Yes
Law No. (5) of 2018 Regulating Volunteer Work in the Emirate of Dubai
Yes
Administrative Resolution No. (5) of 2019 Issuing the Implementing Bylaw of Law No. (5) of 2018 Regulating Volunteer Work in the Emirate of Dubai
Does the country have a national policy, scheme, plan or strategy specific to volunteering?
Yes
| Name of specific policy, strategy or plan on volunteering at the national level. | Year created | Source link | What are the relevant SDG areas/crosscutting themes of the policy, plan scheme or strategy? |
| --- | --- | --- | --- |
| | 2020 | View source | |
Does the country have a sectoral and cross-sectoral policy, scheme, plan or strategy that mentions volunteering?
Yes
| Name of specific policy, strategy or plan on volunteering at the national level. | Year created | Source link | What are the relevant SDG areas/crosscutting themes of the policy, plan scheme or strategy? |
| --- | --- | --- | --- |
| National Agenda 2021 - Health | 2021 | View source | |
| National Agenda 2021 - Education | 2021 | View source | |
VNR Reporting
UAE and the 2030 Agenda for Sustainable Development
View source
Reporting positive contribution of volunteering to the SDGs
Paragraph 1, page 44
Examples of initiatives under the pillar 'Happiness and Positivity as a Lifestyle': [...] Engaging volunteers through the Friends of Happiness platform under the NPHP
Paragraph 2, page 52
The UAE Food Bank collaborates with local authorities as well as local and international charity organizations to introduce a comprehensive ecosystem aimed at improving the efficiency of food storage, packaging and distribution. It partners with food producers such as hotels, restaurants, supermarkets and farms to store and package excess fresh food effectively. It then works with volunteers and partners to distribute the well-packaged food within and outside of the UAE.
Paragraph 3, page 102
A Coastal Oil Spill Cleanup Guide was developed in 2017, which aims to help decision makers, field teams and volunteers to respond quickly to beach pollution and make the right decisions
Paragraph 4, page 50
The government works to stimulate and support the participation of the public and private sectors, civil society organizations and individuals to contribute to the social development by supporting volunteerism and encouraging the establishment of civil society associations and institutions of public interest. The number of such associations increased from 115 in 2004 to 175 at the end of 2017. They comprise organizations such as the Red Crescent Authority and registered associations of local governments (Zayed bin Sultan Al Nahayan Charitable and Humanitarian Foundation, Khalifa bin Zayed Al Nahyan Foundation, Mohammed bin Rashid Al Maktoum Humanitarian and Charity Establishment, Al Maktoum Charity Foundation and other associations). These associations and institutions play a broad developmental role in addition to their active contribution in the field of social and humanitarian care by providing in-kind and monetary assistance to families. The activities of the humanitarian associations extend beyond the UAE. In order to strengthen the status of volunteering, a law is being adopted which aims to enhance the social status of voluntary work as a humanitarian act.
No mention
UAE and the 2030 Agenda for Sustainable Development - Voluntary National Review 2022
View source
Reporting positive contribution of volunteering to the SDGs
Paragraph 1, page 49
Youth and COVID-19 Response: Since the emergence of COVID-19, healthcare systems called for volunteers, and in response, the FYA launched initiatives to include Emirati youth in supporting the efforts to combat the virus by providing a free course on the basics of prevention against pandemics, aligning with SDG 3 - Good Health and Wellbeing. As a precautionary measure, the UAE's Ministry of Education (MoE) implemented distance learning for students in schools and higher education institutions. To transition effectively to distance learning, the MoE conducted remote professional training for nearly 35,000 of its teachers and administrators. It also offered free satellite broadband services for students in areas where the internet was unavailable (SDGs 4 and 9).
Paragraph 2, page 58
UAE Volunteers Campaign – Leveraging volunteerism for community response: The community's response to the UAE Volunteers Campaign has amply demonstrated the eagerness of those who freely volunteer their time and expertise to serve the country in times of crisis with a spirited expression of loyalty, awareness and a social commitment to helping others in times of need. The UAE Volunteers campaign was a joint community response spearheaded by Emirates Foundation. It leveraged volunteerism to fight the pandemic and enable the UAE to be a world leader in gauging the spread of COVID-19. Launched by the Higher National Committee for Regulating Volunteering during crisis, and hosted on volunteers.ae27, the Emirates Foundation operated platform in collaboration with the Ministry of Community Development, the campaign harnessed the community's desire to 'give back' and protect the most vulnerable.
The campaign attracted more than 65,000 registered volunteers and over 11,000 skill-based volunteers from 165+ nationalities – and provided over 600 opportunities open to all citizens and residents of various ages and skill-sets. Immense progress has been made in field volunteering during the pandemic, as the Foundation's Takatof and Sanid platforms proudly supported the UAE's frontline heroes, making every effort in the field in their response to the repercussions of COVID-19, particularly in population mobility and border control points, official quarantine facilities and aiding in public and private building sterilisation efforts. The platforms assembled more than 25,000 registered volunteers of which 8,000+ were skill-based volunteers They represented 140+ nationalities, volunteered in 250+ field opportunities and 60+ virtual opportunities, and also supported other important facilities, including Humanitarian City, the Sinopharm vaccine trials at ADNEC, and related anti-COVID projects across the Emirates.
Emirates Foundation has also introduced a number of virtual initiatives offering uplifting opportunities for 'remote' volunteering that have a positive impact and enable our volunteers to fully engage with communities, albeit at a distance. The 'Live from Home' project was designed and introduced in the early phase of the pandemic with the purpose of encouraging households to pursue a healthy indoor lifestyle in the event of possible lockdowns through webinars and inspirational talks in subjects as diverse as music and the performing arts, literature and language, health, COVID-19 awareness, and self-improvement. The platform received over 4,000 views and carried out more than 60 virtual sessions.
During COVID-19, mental health issues were brought to the forefront of our thinking due to the pressures and stresses of lockdowns, curfews and restrictions on mobility. In order to help those in need of emotional support, Jusoor platform was created to help protect the mental health of individuals and societies across the UAE in light of the risks and possible repercussions of the pandemic, by promoting mental wellbeing. The platform attracted 500+ views and carried out more than 20 virtual sessions with an experienced team of mental health experts, creating a living online community where people share their stories and experiences in complete privacy, and work together to generate a resilient community.
Paragraph 3, page 59
[...], aiming to elevate mental health in the community, a Mental Support Line was launched to provide mental support to individuals via a group of trained volunteers including psychologists and mental health professionals. The service is provided in a safe and confidential experience via phone to help the community cope with mental challenges resulting from the ongoing COVID-19 pandemic.
The line has since become a legacy project and still runs till today addressing various social issues callers may have.
Consequently, in collaboration with the Ministry of Community Development and in cooperation with the International Association for Volunteer Effort, Emirates Foundation organized the first-of-its-kind 'Virtual Ideathon' where NGOs and volunteering organizations from around the world competed to develop sustainable and impactful solutions to key challenges of volunteering during the COVID-19 pandemic. Out of 22 teams from 20 countries, two winning organizations got awarded a grant with the amount of US$ 25,000 to allow the implementation of their idea in the community.
Paragraph 4, page 60
In essence, volunteerism serve as a SDG accelerator that brings all-of-society together in a collaborative manner. With a diversified number of opportunities, which interlink and interconnect with the 17 SDGs, the UAE foster a culture of giving through multiple entities and centres (non-exhaustive); • Volunteers.ae aim to grow the UAE volunteer community. Volunteers can match their skills and competencies with volunteering opportunities provided by multiple sectors across the UAE. The platform acts as a dynamic, easy-touse resource that creates a culture of giving.
• The Volunteer Department of the UAE Red Crescent Authority attracts volunteers and engages their efforts in realizing SDGs. Volunteers engage in activities that support communities in different development segments, including schools, culture, and economic development.
• The Emirates Voluntary Academy in Abu Dhabi28 embodies the UAE's commitment to integrating the volunteerism culture in its major institutions. As a flagship project of the Emirate Volunteer Conference and the Gulf Volunteer Forum, the Emirate Voluntary Academy qualifies local cadres with the help of public, private, and NGO institutions.
• The Dubai Volunteering Center (DVC)29 is a project pioneered by the Community Development Authority. Through the DVC, both individuals and organizations can register as volunteers for the many events organized by the center under the Volunteers Affairs section.
• The Sharjah Volunteer Center30, through its e-platform, recruit and manage members whilst improving volunteering skills through workshops that seek to improve the impact of volunteering work.
Paragraph 5, page 109
The report focused on seven main pillars, including; Strengthening Economic and Business Growth, the National Disinfection Program and Safe Distancing Rules, Exceptional Rules and Regulations, Strengthening Food Security Strategy, Scientific Research and Innovations, UAE's Humanitarian Initiatives, UAE Volunteers, and Return to Normalcy.
Paragraph 6, page 186
The Ministry of Community Development issued a law regulating volunteer work aimed at spreading,
encouraging and strengthening the culture of volunteer work and raising awareness of its importance. The number of volunteers during the pandemic reached more than 20,000 volunteers, including 6,738 specialised volunteers from 134 nationalities with 154 volunteering opportunities.
Paragraph 7, page 187
We are your family': An interactive community initiative that urges all members of society, including volunteers registered through the national volunteering platform 'Volunteers.ae', to communicate with 15,000 senior citizens throughout the year, through periodic visits and phone calls. Which confirms the consolidation of social relations, and the highest meanings of tolerance and humanity.
No mention